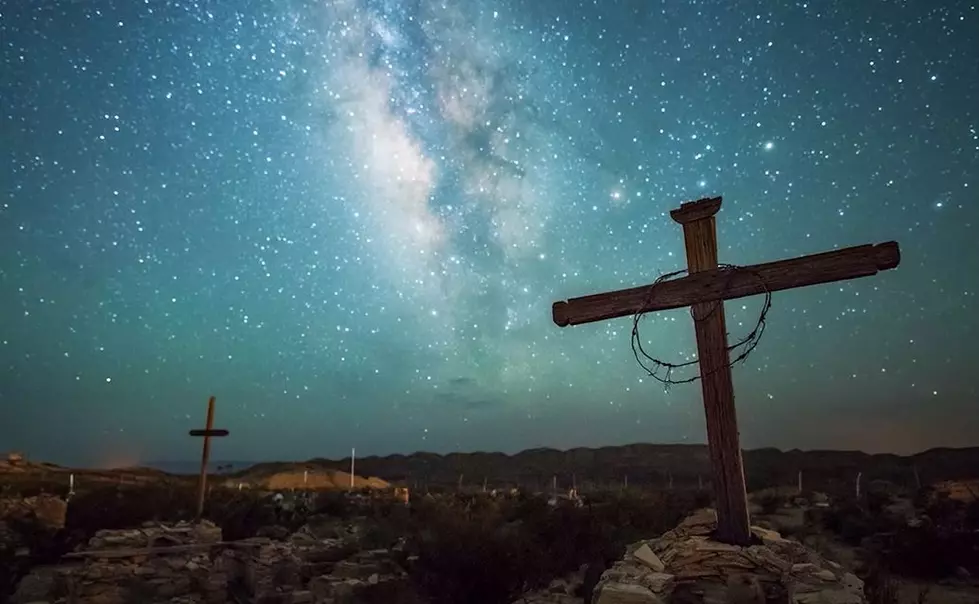 The Big Bend In TX Is Where You Can Enjoy Phenomenal Stargazing
via Texas Parks and Wildlife YouTube
There is a perfect spot to really enjoy watching the stars in the sky at night. So if you love to stargaze luckily for you there is a place in Texas you can have the best view.
Sure people in El Paso can go to the desert such as The Wall or Red Sands to really see the stars. But when you stargaze from the El Paso deserts it just isn't as great as other places.
For example, the desert on the Westside at The Wall has somewhat of a decent view of the stars. But the surrounding city lights kind of take away the effect of the stars in the night sky.
Plus, the same goes for Red Sands on the Eastside and the bonfires also take away the brightness of the stars. If you're a fanatic of stargazing then get your bags ready for a quick road trip that is well worth it.
But don't worry you won't need to travel outside of the Lone Star State. The most perfect spot you can enjoy stargazing and capture amazing photos is at the Big Bend in Texas.
The Big Bend Ranch Park is a marvelous spot to set up shop and snap some pictures. If you choose to go stargazing you can learn some photography tips from landscape photographer Mike Mezeul II below.
Texas Parks and Wildlife's YouTube video above features some students learning how to capture the best photos. Traveling to the Big Bend Ranch Park is by far hands downs the greatest place to capture the perfect shot in the dark.
LOOK: Must-do activities at every national park
Stacker
lists the must-do activities at every national park ranked by the annual number of visitors.