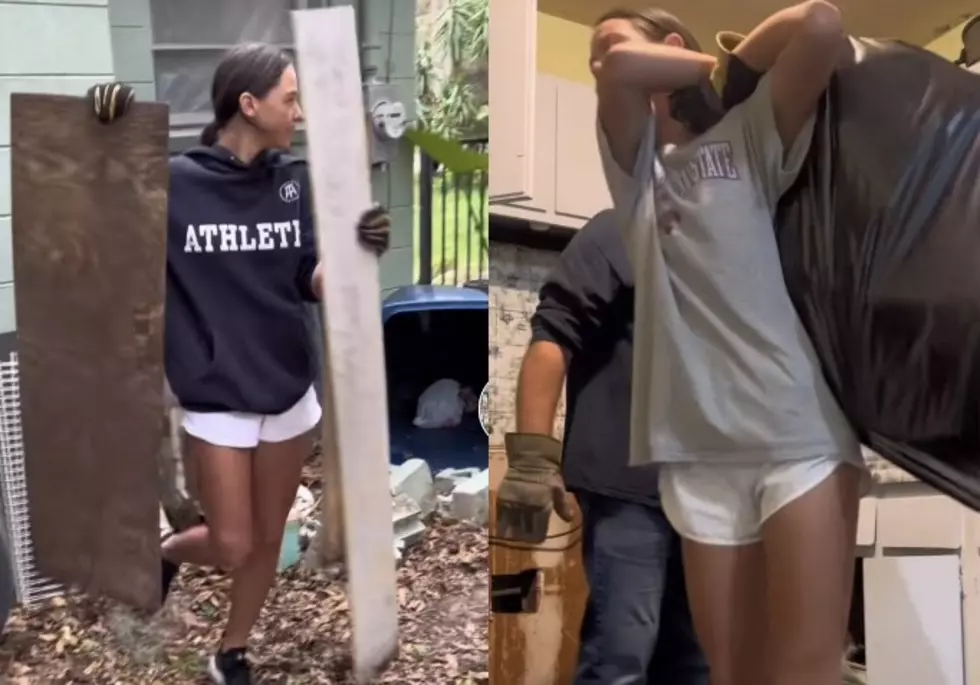 Texas Influencer Shows Intense Process of Renovating New Home
Carissa Reese via TikTok
Carissa Reese is an influencer based out of Houston, Texas that is known for her charming personality and fun coffee videos. However, as of recently, her content has taken a turn and gone away from coffee, and more towards DIY projects. 
This turn started with her desire to revamp a car she purchased. From reupholstering the seats to stripping the bed liner that covered the entire car (not sure who thought that was a good idea), it has been a huge project to follow along with. While that has been a journey in and of itself, she recently took on another huge project. 
Deciding to make the move from Texas to Florida, she purchased the beach home of her dreams. The only catch is that the house needs a ton of work. Filled to the bring with junk, it is an absolute fixer-upper.  
With the help of her dad, they have been hard at work clearing out all the garbage that was left in the house and in the yard in order to refurbish the whole place. It has been incredible to watch, especially with how positive Reese is. You can tell how much potential she sees in this home, and I can't wait to see the final result 
Taking on a project like this, along with moving from another state is a huge task that I'm glad she is sharing with the world. I wish her the best on her journey and know she will be missed as a Texan. You can follow along with her journey on her TikTok page.
A Private Pond, Bowling Alley & More: Look Inside This $12 Million Texas Mansion
15 Texas-Made Christmas Décor and Gift Ideas
5 Tips for Driving in Foggy Conditions