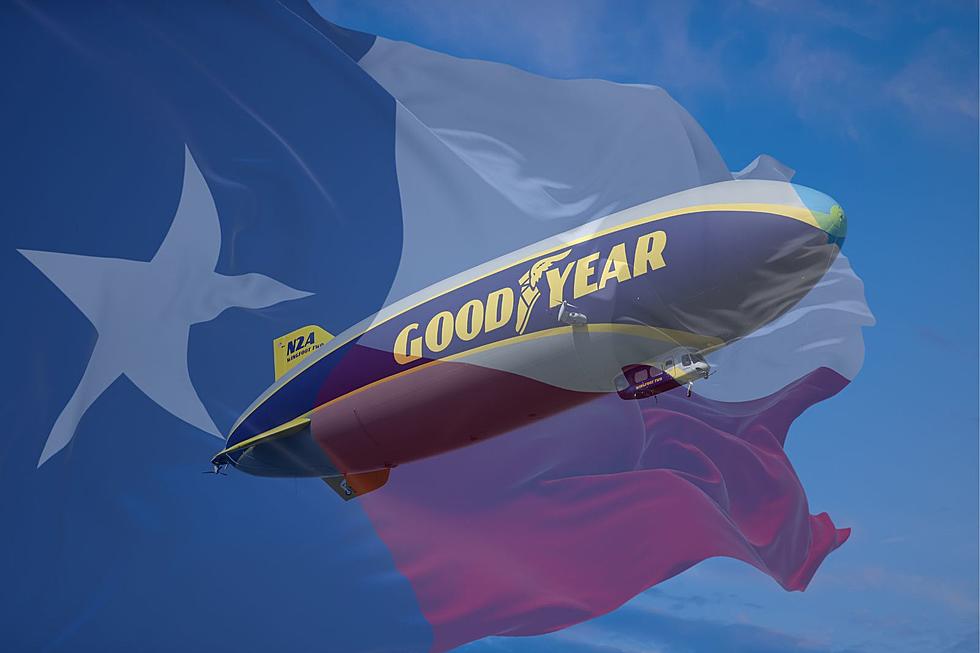 Texas Will Always Be Remembered As Home For The Goodyear Blimp
Getty Images/Canva
When you think of blimps, there's no more iconic blimp in the United States than the classic white/blue Goodyear Blimp with the yellow writing. Though it currently has its headquarters in the state of Ohio, it wasn't its first home. Texas was the home for the big blue blimp first.
When was Texas the home for the Goodyear Blimp?
It actually had other states call it home first; including California & Suffon, Ohio. But it wasn't until 1969 that a new base would be built in Spring, Texas that would become the home for the Goodyear Blimp. It was a great location due to the weather of the state & its location to the other huge cities around Texas & the Midwest like Dallas, Austin, New Orleans, & St Louis. It would stay in Texas until 1992, before it would leave the state. It's important to note that back then, the blimp sported a classic silver paint job. So this was before it got its iconic colors. It was also called the Goodyear Airship America.
When it would fly, people would make sure to stop & stare
Anytime the blimp took to the skies, it would be a big deal. One of the first times it was spotted in Texas was during the opening of the Houston International Airport in 1969.
Thankfully people even took home footage of the Goodyear blimp in the old days of the 70s & 80s around Texas.
Someone even uploaded the farewell flight of the Goodyear Blimp leaving Spring, Texas.
This footage was uploaded by a user named "thewoodlandsrails"; which shows the zeppelin taking flight & leaving on April 1st, 1992. He also has videos showing the inside of what the ship looked like on his YouTube channel as well.
Even today, people still get excited whenever they see it
Just recently, as of April 27th 2023, the Goodyear Blimp was spotted over El Paso, Texas. Citizens were excited & posted videos/photos, which would be later uploaded onto the Instagram page, FitFam El Paso.
While the Goodyear Blimp has changed its look from when it used to be in Texas, it's still a huge part of Texas history.
How Texas Cities Got Their Names