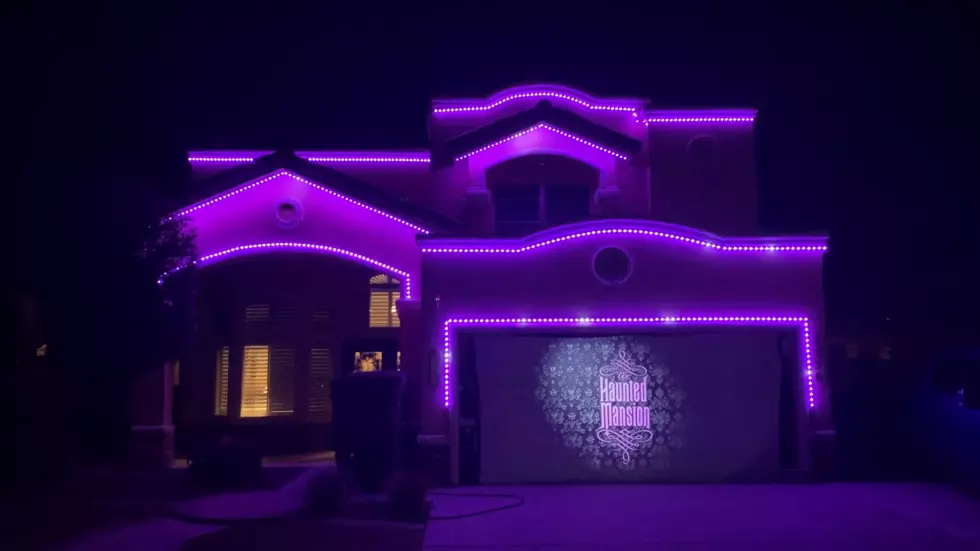 Super Sad I Missed this 'Haunted Mansion' Light Show on Halloween
Rae of Light via YouTube
Spooky season is over, it came and went so quickly! For someone like me, it's always spooky season, which is why I was super bummed to know that I missed this El Pasoan's incredible Haunted Mansion light show for Halloween! Halloween was more than a week ago and I barely found out that this was happening in the city I live in!
As I was perusing the Disney blogs I came across this awesome video and was stunned when I read that it was from an El Paso resident! According to The Disney Blog, Rick Car has decorated his El Paso home for a few years now with programmable lights for Christmas set to Disney music. This year, for Halloween his tribute to The Haunted Mansion will instantly transport you back to the actual ride (which is my favorite) minus the doom buggy.
How great is that? Car told The Disney Blog that the initial setup took two months. It took two months because last year he created the set up for his Christmas light show to Fantasmic! That's right, he did one for Christmas!
While many are anticipating the return of the Fred Loya Christmas light show, which is actually pretty cool, I'm more interested in knowing if Rick will be doing his own light show for Christmas this year? Upon checking out the rest of his videos on YouTube, I found the Fantasmic one he did last year:
He also did a great light show to Frozen accompanied to "Let it Go."
I also am a big fan of this one light show he did set to DMX's version of "Rudolph the Red Nosed Reindeer"
What a great way to celebrate the holidays in El Paso!