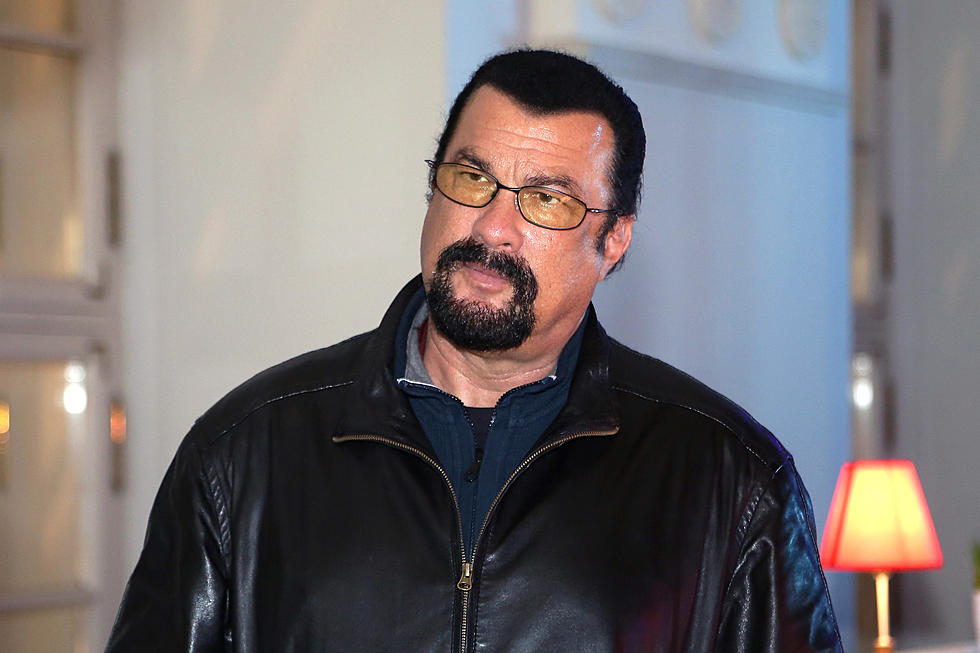 Remember When Movie Star Steven Seagal Was A Sheriff's Deputy In Doña Ana?
Kristina Nikishina
If you've moved to the area in the past ten years, you may not know that a former action movie star is a sworn sheriff's deputy for a local county. Remember this knowledge as a random fact to impress your friends with someday.
Almost ten years ago, people in the Borderland were shocked to find out that actor Steven Seagal was going to be sworn in as a sheriff's deputy for the Doña Ana County Sheriff's Office. The first question was why and the second was whether or not we'd see Seagal patrolling the mean streets of Dona Ana.
On January 24th, 2013 Steven Seagal was sworn in by then Doña Ana County Sheriff Todd Garrison. Kelly Jameson, the public information officer of the Dona Ana Sheriff's Department explained to Borderzine how Seagal was able to become a reserve sheriff's deputy in the county:
"Mr. Seagal is a reserve deputy and in order to qualify as a reserve officer you must have had prior certification from another law enforcement agency which Mr. Seagal has in Louisiana, California, and Arizona."
Seagal also was deputized in Hudspeth County in Texas back in 2011, but don't worry about looking over your shoulder and seeing the Above The Law star pulling you over. As a reserve deputy, Seagal can only patrol the county with a commissioned peace officer. Steven Seagal is known for his roles in On Deadly Ground, Under Siege, Exit Wounds, and more.
Enter your number to get our free mobile app
Seagal is currently working on the sequel to Above The Law and the movie are currently in pre-production. Seagal is also a 7th-dan black belt in Aikido, so it makes sense why Doña Ana County would want Seagal on their squad.
Sadly, since Steven Seagal doesn't live in the area I don't think we'll see him patrolling the streets anytime soon. Hopefully, if he films a movie in the area he would go for a ride-along just for fun.
A Look Back on El Paso's WWE Supershow 2021
The WWE Supershow came to the Don Haskins Center in El Paso, TX, on October 17th, 2021. If you ever wanted to see a live WWE show, here's what it looks like.
Incredible! You Can Buy This Entire Town Just 1 Hour From El Paso
El Paso One of the Best Places To Get Married? Totally! Here's 6 Reasons Why