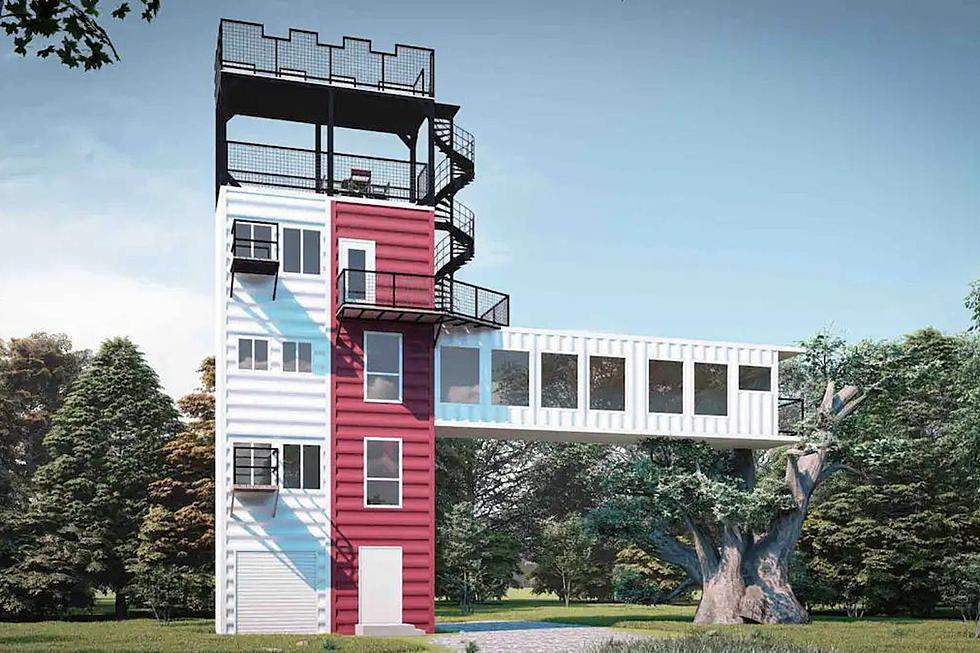 This Shipping Container Treehouse in Texas Will Make You Want One Of Your Own
AirBnB
Shipping container homes are sparking quite the trend these days! It seems like you can't turn on HGTV without seeing a show about a shipping container being turned into a home!
They can be as simple as one shipping container, or extravagant with several containers stacked on top of each other!
There's not many rules when it comes to making a shipping container your home, or business, and it's a great way to show off any architectural skills. Which is why it should come as no surprise that one man in Ladonia, Texas has taken to AirBnB to share his shipping container creation!
Air Castle Treehouse in Ladonia, Texas
The "Air Castle Treehouse", as it is being called, was built by Steve Taylor. Luxury treehouses are also a big trend lately! Taylor tells Chron.com that he spent a year and a half building the treehouse; he used four shipping containers and turned it into a 50-foot treehouse that contains two bedrooms, one bathroom, a screened porch on the third floor, a full kitchen and even a hot tub!
The interior has a modern farmhouse style and some incredible views from almost every corner of the treehouse! Check out more photos of this luxurious treehouse below!
Texas Man Builds Insane Treehouse Out of Shipping Containers
A man in Ladonia, Texas has built the coolest treehouse out of shipping containers
The price to stay per night at this luxurious treehouse is $330. It sounds a little steep, but you really do get so much!
Enter your number to get our free mobile app
Shipping container buildings are certainly cool to look at- and we actually have a few here in El Paso, and it's probably one of my favorite places in town; the Coffee Box!
I'm sure this isn't the last of shipping container buildings in the Sun City!
Texas Hill Country Castle
You can stay in a real castle at this Texas Hill Country Castle