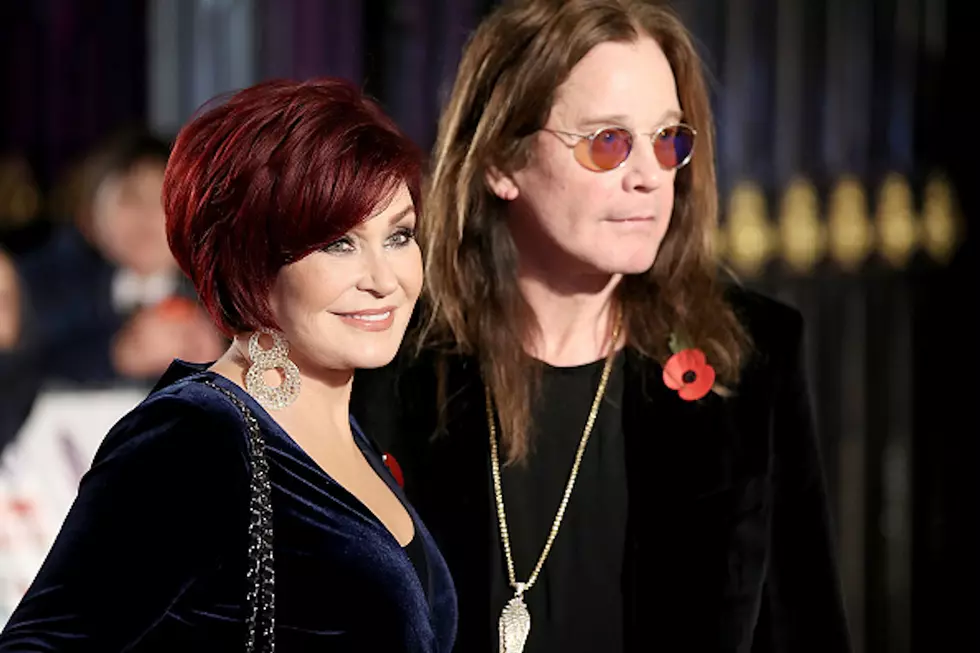 Sharon Osbourne Blasts Ozzy's Health Rumors: 'How Disrespectful'
Mike Marsland
2019 has unarguably been a tough year for Ozzy Osbourne. He contracted pneumonia, had to cancel a tour with Judas Priest and fell, aggravating old injuries from an ATV accident. Sharon Osbourne has recently spoken out about the way some tabloids have handled the news, blasting them for spreading rumors and calling them disrespectful.
In a recent episode of the show The Talk, Mrs. Osbourne indirectly calls out certain publications who exaggerated the condition of Ozzy's health, using phrases like he's "on a crazy train to an early death."
"I'm actually not lost for words a lot, as you all know, but why do people just say this was true? How cold and callous are those headlines? Where's people's empathy?" she begins. "It's not, by any stretch of the imagination...I've been open with everyone and so was Ozzy, he had a terrible, terrible bout of bad luck with his health, one thing after another. Then after his fall that he had, it's been awful for him."
She continues with positive comments regarding his state, "But he's getting better, he's recuperating. The thing is, why be so like, 'crazy train?' How disrespectful to anyone...I'd just like to say something, Ozzy ain't going nowhere."
Watch the video clip from the show below.
Top 66 Hard Rock + Metal Frontmen of All Time