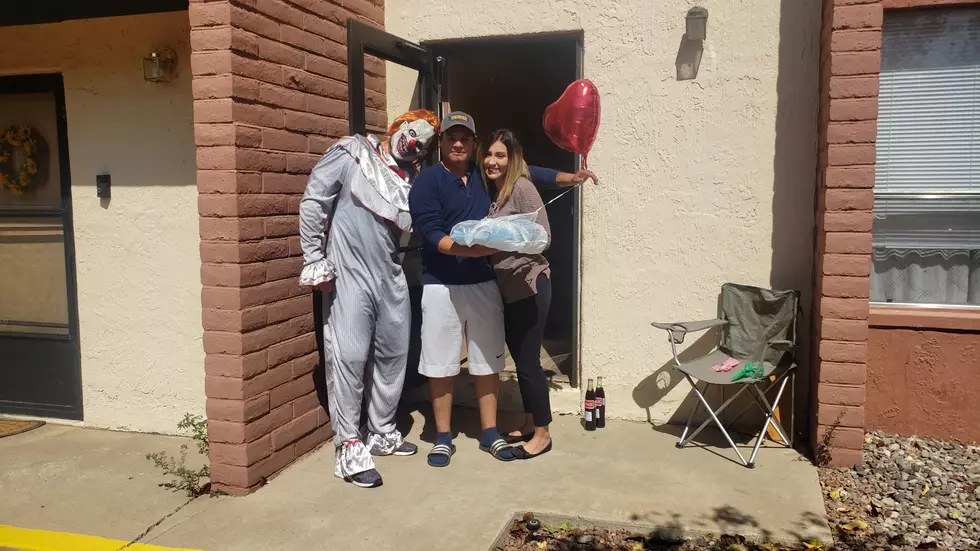 Send Somone a Taco Gram Delivered by a Creepy Clown in El Paso
Fito's/ Denise Zavala
There's a special way you can surprise someone without the typical stuffed animal and flowers. This new way is the Chuco way for El Pasoans to surprise a loved one.
In all honesty, this is the best idea and gift someone could have. Everyone knows the way to someone's heart is through their stomach. Hence, why ordering a taco gram for that someone special is better than the typical flowers.
Besides, it is better to be unique and stand out instead of doing what everyone else does. During these times you know we're all about supporting local.
You can send your someone special a taco gram which is a plate of tacos that are delivered with a balloon and a coke. They also have Flaming Hot Cheetos with cheese instead of the tacos. Since the Halloween spirit is running high, the creepy clown is the best choice to deliver a taco gram.
If someone you know suffers from coulrophobia (fear of clowns), then maybe it's best to go with anything else but the creepy clown.
Celebs Share Their Personal Paranormal Stories