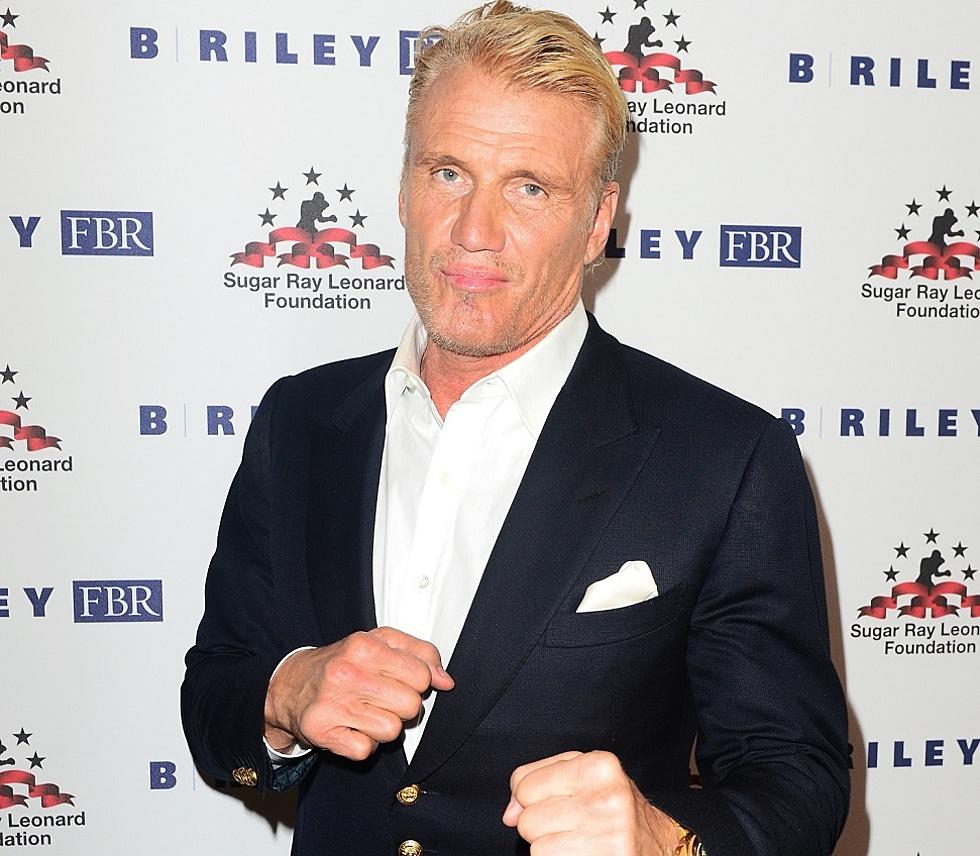 'Rocky' Actor Dolph Lundgren Is A 'Wanted Man' In Las Cruces
Getty Images
Expendables star Dolph Lundgren is back in Las Cruces.
In a previous article, I recounted how in March Ramiro Galvan, lead investigator and founder of Paranormal Research Investigations El Paso, was looking into some recent paranormal activity at the super-haunted Dona Ana County Courthouse and Jail.
Enter your number to get our free mobile app
Ramiro had the good fortune of being there when Lundgren was scouting the building as a possible location for a film Lundgren is making.
He's a Wanted Man
Well, Drago, um, I mean, Dolph has returned to begin filming scenes for his latest project.
The Swedish action movie star, best known for his role as Russian boxer Ivan Drago in Rocky IV, in which he famously uttered the line "if he dies, he dies" is in town to film Wanted Man.
Lundgren is not only starring and directing the action movie, he also co-wrote the screenplay.
Cops, Cartels,and Cruces
According to Internet Movie Database, Dolph will be playing the part of a cop "who must retrieve an eyewitness and escort her after a cartel shooting leaves several DEA agents dead, but then he must decide who to trust when they discover that the attack was executed by American forces."
Oh, snap! Plot twist.
It doesn't sound like anything he has ever done before. Kidding; only most of them. But I'm still a sucker for a good Dolph-kicks-lots-of-ass-and-shoots-s**t-up-movie.
Keep an eye out for Drago, um, I mean, Dolph. Word is he'll be in the Las Cruces area for several weeks, and it's clear he doesn't mind posing for pics and living among the locals.
LOOK: Celebrities Who Have Dined at L & J Cafe
8 Celebrities Who Once Lived in El Paso