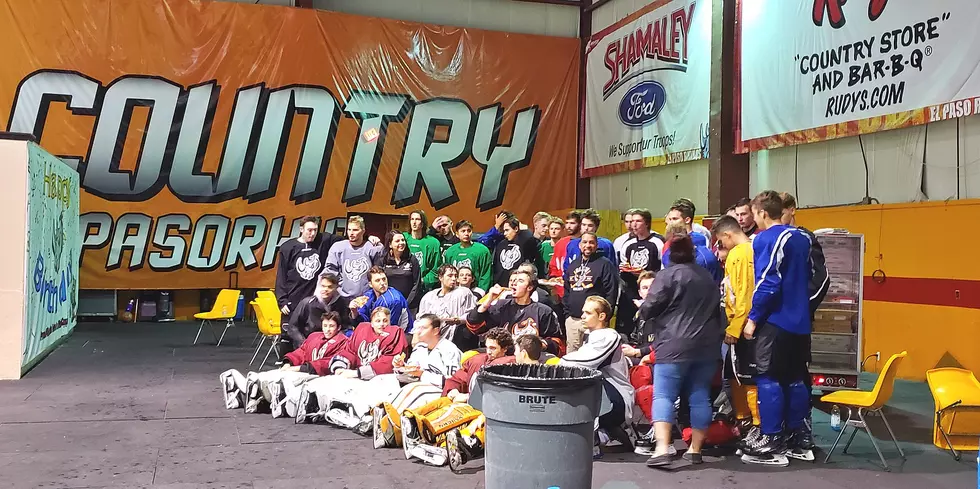 Rhinos Hockey Games: Home Dates Posted and Attendance Info Coming
Veronica Gonzalez
The time has come for those anxious El Paso Rhinos fans.
The scheduled dates for Rhinos hockey home games are here.
We have all been wondering if the Rhinos would be able to start their season during the pandemic.
I must admit my heart skipped a beat when I saw their home games scheduled dates. I am so happy hockey is coming back for us to enjoy once again.
I remember I was just a sophomore in high school when I was first introduced to the sport by my friend Jennifer.
Except, it was the El Paso Buzzards who I first became a fan of.
Jennifer and her family always bought season passes and had the best seats to see a hockey game.
We always sat right in front of the ice where we could hit the clear window between us and the ice. It was especially fun when the El Paso Rhinos would pin another player right in front of our view.
Well, good times lay ahead since the El Paso Rhinos have announced their home game dates. It is such a good feeling to know that hockey is coming back this coming November.
The Friday and Saturday games will be held at 7 pm and the Sunday games will be held at 4:30 pm.
Below is the schedule for home games for our El Paso Rhinos. I reached out to the El Paso Rhinos about fan attendance and they will be announcing that information soon but will have the game broadcasted on HockeyTV.
November 20 - 21 vs. Oklahoma City Hockey Club
November 27 - 29 vs. Louisiana Drillers
December 11 - 12 vs. Texas Roadrunners
January 15 - 17 vs. Mid-Cities Jr. Stars
January 22 - 24 vs. Texas Jr. Brahmas
January 29 - 31 vs. Atlanta Capitals
February 20 - 21 vs. Texas Roadrunners
March 5 - 6 vs. Oklahoma City Hockey Club
ALSO: Former Minnesota Twins All-Star's Home for Sale - Complete With Brewery