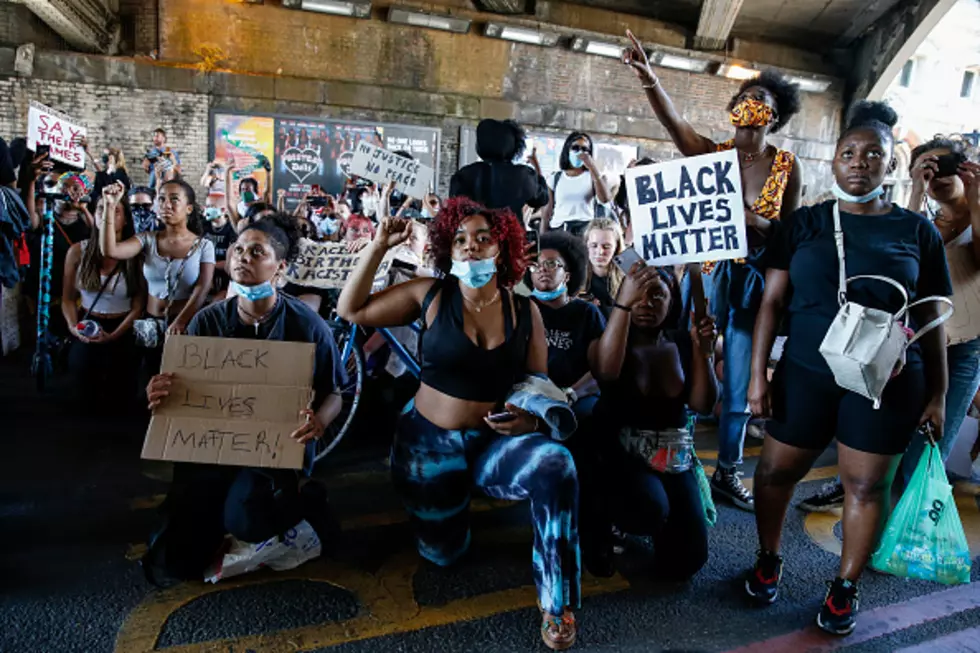 Represent 915 in a Peaceful Manner at the George Floyd Protest
Getty Images
There is a protest that is supposed to happen today at the El Paso Police Department in Central El Paso. Lately, the news has been showing all kinds of violence and people raging at protests. If you're planning on participating in the protest remember to be about justice, not violence. Every American knows that war is never the answer. People all over the United States are demanding justice for George Floyd. Except some of those people are not handling the protest very well. There have been protests that weren't so peaceful.
The protests that have been occurring over the past few days have been violent. There have been protests that lead to reckless behavior and damaging property. For example, the protest that occurred at Target and people stealing items from the store. It got so bad that Target is closing 175 stores nationwide due to the protests. The protests have been spreading nationwide and there will be one today in El Paso. George Floyd's unlawful death is causing tragedy across the country.
I am hoping if you choose to participate peacefully at the protest that is taking place at the EPPD today. Please remember today is about George Floyd while representing El Paso in a respectable manner. I believe our community has dealt with enough violence as it is since last year's tragedy. Please remember violence doesn't solve anything, so robbing or damaging property won't get justice for George Floyd. Remember this is a peaceful protest for George Floyd, who wouldn't want us acting like Derek Chavin. Please use your best behavior if you're going to attend the protest today.
READ MORE: 10 free apps to help you get fit in our new normal