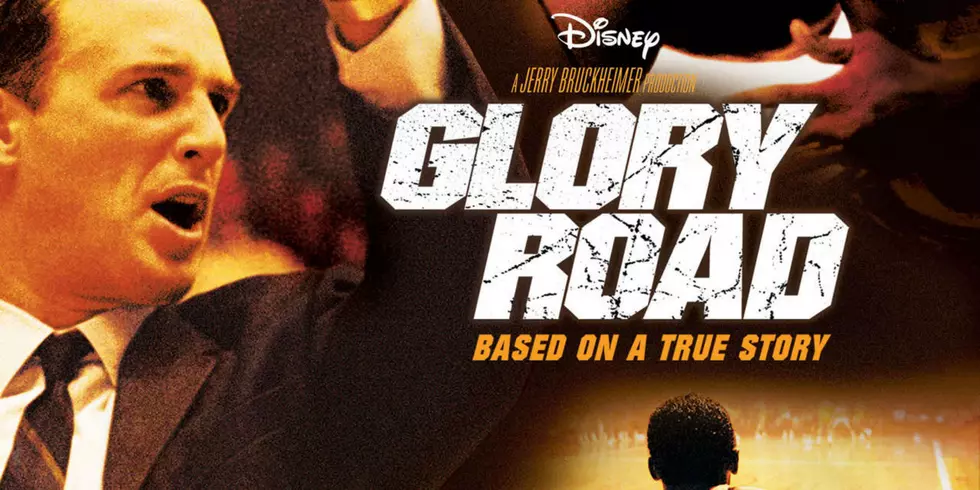 Rejoice, El Pasoans, 'Glory Road' Is Now Available on Disney+
Disney
My little El Paso heart was so sad when I saw the Glory Road title on Disney+ but when I clicked on it, it was not available, but. Disney+ offered to put into my queue. Well, if you were like me and upset that it still wasn't available to stream, then now is the time to celebrate because Glory Road is officially available on Disney+!
The movie stars Josh Lucas as Don Haskins and is based on the true story surrounding the events leading to the 1966 NCAA University Division Basketball Championship (the historic name for what is now known as the NCAA Division I Men's Basketball Tournament). As the head coach of Texas Western (aka UTEP), he would later become a Hall of Fame coach, Haskins decides to build a team based on talent rather than race. The Hall of Fame coach's team was the first team to win the national championship with an all-African-American starting lineup, a first in NCAA history. It's a great story and a great movie that makes you proud.
Haskins himself makes a cameo as a gas station attendant.
Now that we all know it's a Disney movie, that only leaves one question: does this make Don Haskins a Disney prince? I say yes!