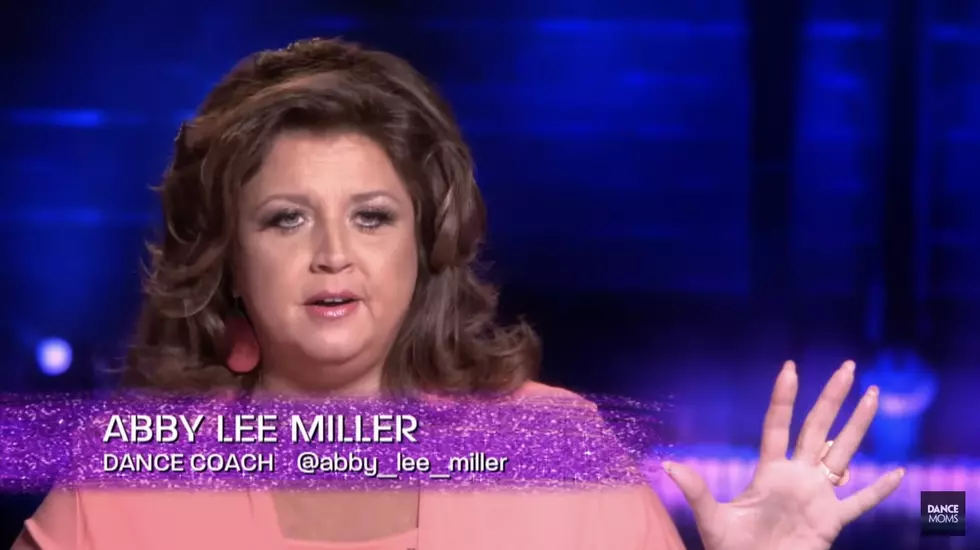 Reality TV Show "Dance Moms" Coming To El Paso To Scout For Season 9 Contestants
Courtesy: Dance Moms via YouTube
El Paso dance moms, now is your chance to be on one of the biggest reality dance shows on TV: Dance Moms!
El Paso is full of many amazing young dancers and truth be told, behind every great dancer is a parent who pushed their kid to be the best they could be!
If you are that parent and want a shot at being on reality TV then now is your chance!
Abby Lee Miller, star of Abby's Ultimate Dance Competition, Abby's Studio Rescue, and Dance Moms will be coming to El Paso to scout for the next Dance Mom to join season 9 of Lifetime's hit reality TV show "Dance Moms."
Your chance to take a class with the queen of dance herself will happen on Sunday, December 18th at Del Valle High School.
Tickets must be purchased for this event. VIP tickets are all sold out, but tickets are still available for guests wanting to attend as an observer or dancers.
Dancer Attendees will be able to take classes that include a Legs & Feet/ Technique Class which is the same curriculum taught to the ALDC Elite Competition Team every week on Television seen around the world in over 135 different countries!
"An Acrobatics Class will be offered at this event! You must be able to execute a Standing Backbend and Front & Back walkovers on the floor," read a description on the ticket purchasing website.
Limited Tickets will be available for this event and Observation Tickets will be available to those accompanying students attending the dance and acrobatic classes.
And if you're wondering if cameras will be rolling at this event well wonder no more! Filming will take place at this event AND producers will also be scouting talent for Season 9.
If this sounds like something you would like to attend then make sure to purchase your tickets by Clicking Here.
Abby Lee "Dance Moms" In El Paso:
Sunday, December 18th
1 p.m. - 8 p.m.
Del Valle High School: 950 Bordeaux Drive
Schedule:
1 PM: Photo Ops
2 PM: Legs & Feet Warm-up, Technique, Combo, Audition Workshop
4:15 PM: Acrobatics with Abby Lee (Add on to Dance - one cannot just take Acro)
5:30 PM: BREAK
6 PM: Photo Ops Begin for Ask Abby Q&A
*Only for those who did NOT get their picture taken earlier!
*Only for those who did NOT attend Dance and Acrobatics!
8:00: Event Finishes