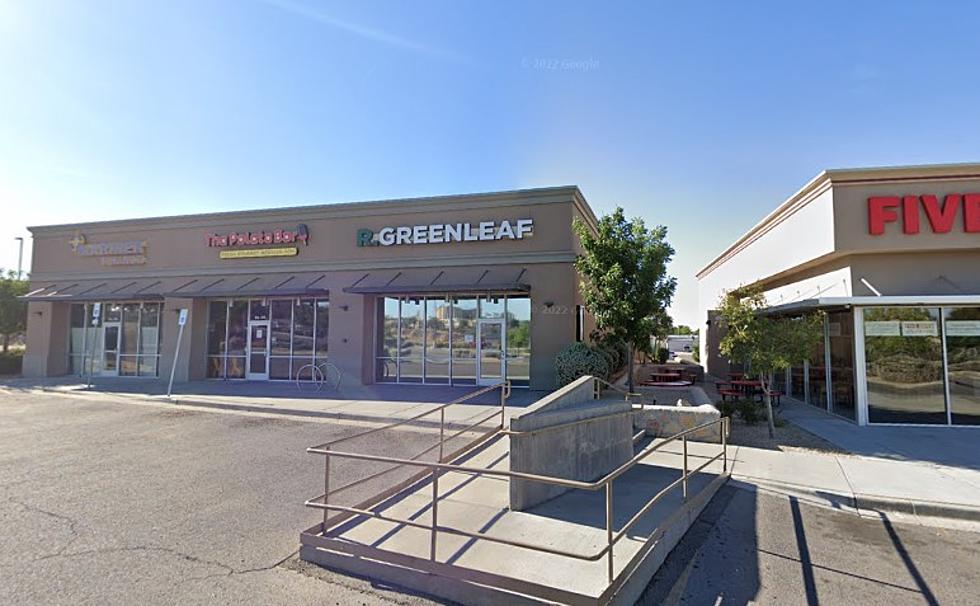 R. Greenleaf Hosts 4/20 Party, Moves New Mexico Location
Google Maps
If you purchase marijuana legally in New Mexico, surely you have heard of R. Greenleaf. They were their first to open its doors in Las Cruces after recreational marijuana was legalized in April of 2022 - and have since opened locations in Ruidoso and Sunland Park, NM.
The good news is that R. Greenleaf Las Cruces is moving into a new, spiffier location. It will be right near the current location at 2750 Mall Drive where the old Wing Daddy's used to be. Bad news? R. Greenleaf Las Cruces will remain at the 2750 Mall Drive address until further notice.
Looks like the wait is just to put some finishing touches on the new building.
There will still be a 4/20 celebration to celebrate the move, though! Food trucks for your munchies, and a DJ to get your moves on... plus deals for days at the original, local R. Greenleaf.
The first 75 customers that visit the Las Cruces location beginning at 3 pm will receive free tacos. R. Greenleaf is also donating $1 to ALS New Mexico for every 200mg Elemental Hybrid Gummy pack sold on 4/20 - so you don't even need to feel guilty about celebrating the big day.
ALS New Mexico's mission is to discover treatments and a cure for ALS, and to serve, advocate for, and empower people affected by ALS to live their lives to the fullest. Learn more about ALS New Mexico here.
Some deals going on this week at all R. Greenleaf locations are 100mg Elemental Indica Chocolate and Gummies, NucLear Disposable Vapes are buy 1 + get 1 half off, single grams of house strains are $8.99 each and Bonanza Cartridges are buy 2 + get 1 for a penny.
Visit rgreenleaf.com to view more deals and remember to visit them on Thursday, April 20th for some of the most jaw-dropping deals of the year if you're in New Mexico.
Recreational marijuana is illegal in Texas.
States Where Recreational Marijuana is Legal
A fun collection of facts and photos! Learn which states have legalized recreational marijuana and when, plus some weed facts you may have never known.