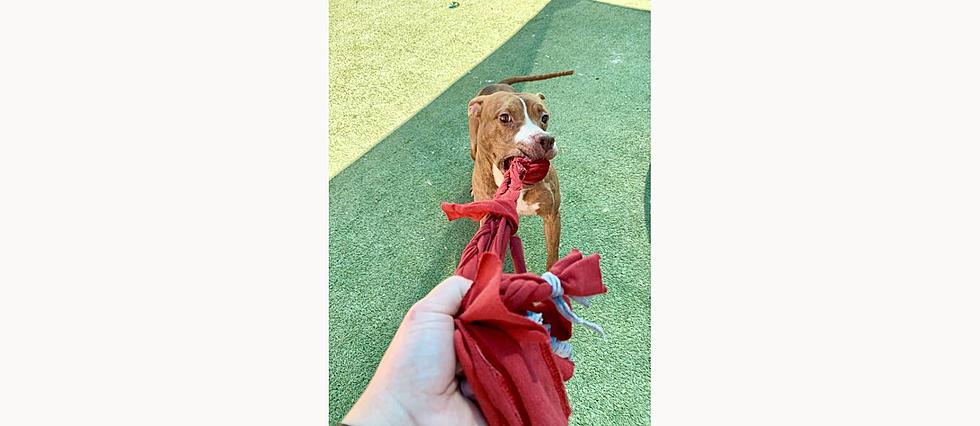 Can The Playful Perla Come Home With You?- EP's Pet of the Week
El Paso Animal Services
We're teaming up with El Paso Animal Services to highlight some of the amazing dogs that they have available for adoption right now. El Paso Animal Services is working hard to try and make El Paso a "no-kill" community and to achieve this goal, they need more families to open their hearts and homes to homeless animals at the shelter.
Every week, we're going to highlight a different dog, cat, or other types of animal currently at Animal Services who is in need of a forever home, and let you know a little more about our furry friend. We'll include their age, sex, which their personality is like, and why they would be the perfect addition to your family. You can use their Animal ID number to then contact Animal Services to find out more information on how you can adopt.
At the bottom of this article, you'll find a gallery of more animals that are currently at El Paso Animal Services and in need of adoption.
This week's Animal of the Week is Perla. Perla is a 3-year-old tug-o-war queen who's in it to win it. To keep her title and crown, she's going to need playtime with her owner. After she's done exercising, she loves to lounge around with her favorite toy. Life's about balance and Perla is the master of matching all that playtime with plenty of rest time.
For more information on Perla, reach out to the El Paso Animal Services adoption team at (915) 212-8705 or EPASadoptions@elpasotexas.gov and use reference number (A44946097).
The El Paso Animal Services Center is located at 5001 Fred Wilson Avenue but is currently closed due to the pandemic, offering programs and services virtually or by appointment. Animal adoptions are available by virtual, curbside, or in-person appointments and you can schedule an appointment now by calling (915) 212-8705 or visiting www.elpasoanimalservices.org/adopt. See more available animals now at the El Paso Animal Services website.
Enter your number to get our free mobile app
EP Animal Services Adoptable Dogs