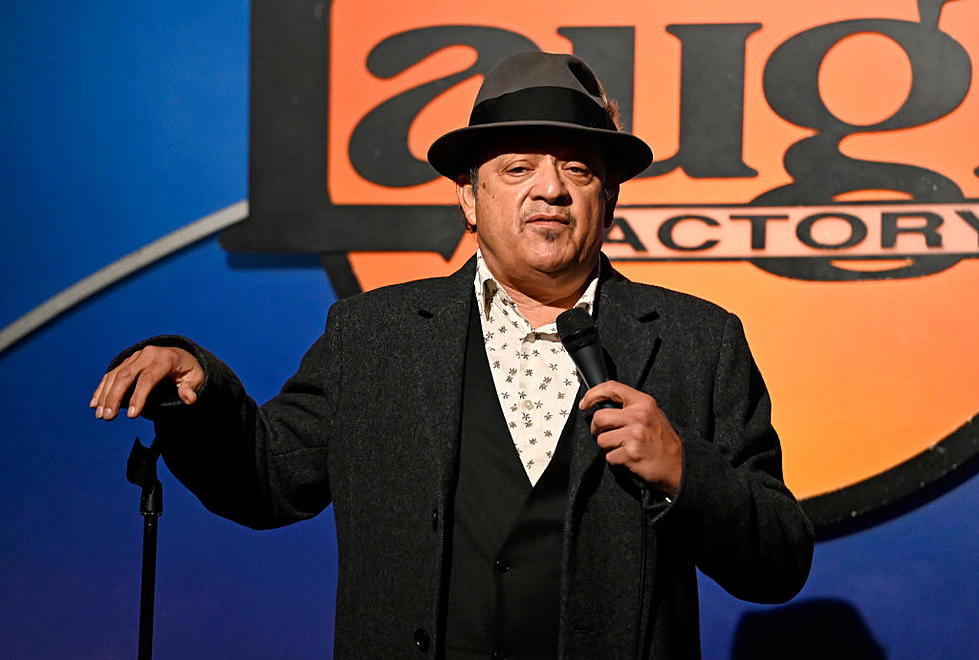 Comic Legend Paul Rodriguez Bringing Latin Kings of Comedy Tour to El Paso
Michael Tullberg/Getty Images
Summer just got a little funnier. One of El Paso's favorite comedians and a legend of the stand-up stage is coming back to the Sun City.
The Original Latin King of comedy himself, Paul Rodriguez, is coming to town in June leading the Latin Kings of Comedy Tour alongside fellow Latino comedians Johnny Sanchez, Dennis Gaxiola, Gilbert Esquivel, and Joey Medina.
Enter your number to get our free mobile app
It's being billed as the 20th Anniversary Tour of the Latin Kings of Comedy, but Medina is the only other alum of the 2002 tour that spawned The Original Latin Kings of Comedy special filmed right here in El Paso.
Shot in the Abraham Chavez Theater, The Original Latin Kings of Comedy was emceed by the iconic Cheech Marin of Cheech and Chong fame and featured a memorable set by George Lopez who got the biggest applause of the night. ('member? you 'member.)
Rodriguez is a Latino comedy OG. 
The 67-year-old was the first Latino comic to star in his own television show with 1982's Norman Lear creation AKA Pablo. His career spans nearly forty years and includes movies, television shows, and countless comedy specials.
Most recently he played Alonso in the theatrical release of "Clifford, the Big Red Dog," and Javier Mendez in the TV series "A Million Little Things."
• Saturday, June 25, 2022
• Plaza Theatre
Tickets to The Latin Kings of Comedy are $35 to $100.00 plus taxes and fees, and can purchased online via the El Paso Live website and in person at the Plaza Theatre Box Office.
Times El Paso Was an Answer or Clue on Jeopardy! – 2010 to Present