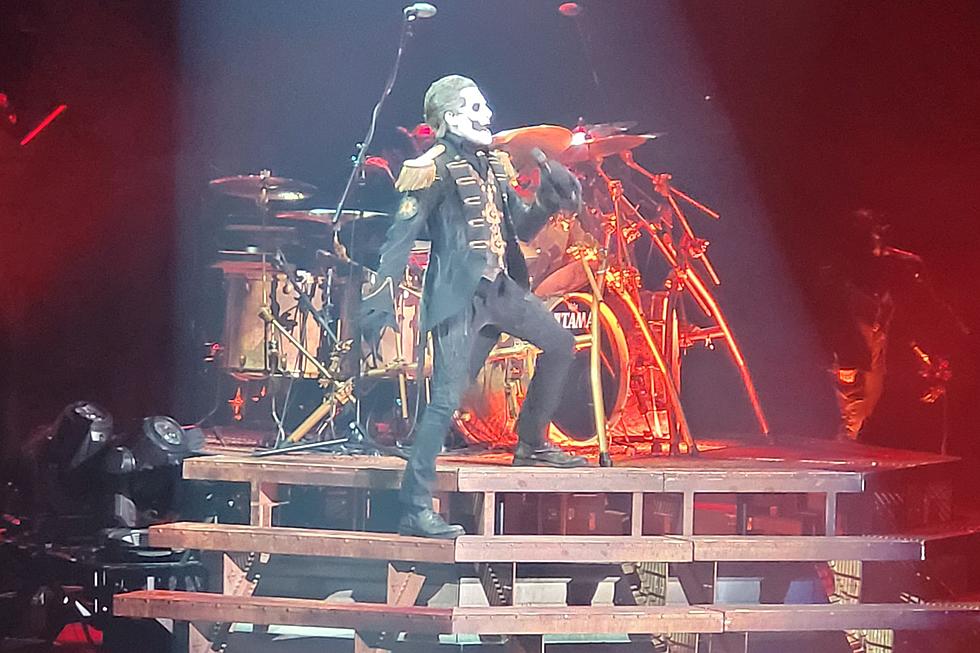 El Paso's Ghost Show Was Spectacular with Papa's Many Costume Changes
Joanna Barba
Concerts are back on in the Borderland and kicking off 2022 on the rock calendar was Twin Temple, Volbeat and Ghost at the Don Haskins Center.
This was my first time seeing Volbeat- I know, they played a Balloonfest and I still didn't get to see them then! They, of course, were awesome!
But it's no secret that I LOVE the band Ghost. This was my second time seeing them and, I, of course, loved it.
Enter your number to get our free mobile app
Ghost is a very theatrical band- their set up is very dramatic and the Nameless Ghouls just add to the theatrics.
But the main star is Papa himself. Papa Emeritus IV, formerly Cardinal Copia, was spectacular- his vocals were on spot and the costume changes were on fire. Papa is an entertainer, and his outfits definitely matched the tone.
Papa started the show out in a Victorian Military jacket- which was very reminiscent of My Chemical Romance during the "Black Parade" era. Some black pants, gloves and boots.
Then, about two songs in, he changed into bat wings. Yes, bat wings!
Okay, it's not the best picture but those are bat wings!
Later, he switched into, probably the most casual outfit of the evening, donning some black pants, black puff sleeve top, but accentuating it with a teal ascot.
Then, for the Ritual part of this experience, Papa donned a full cardinal outfit, complete with hat.
And for his final outfit, he came out in a sequined teal coat.
It may be a little early for Halloween, but these are some great inspirations for the upcoming spooky season!
El Paso Funeral Museum Hearse & Car Show