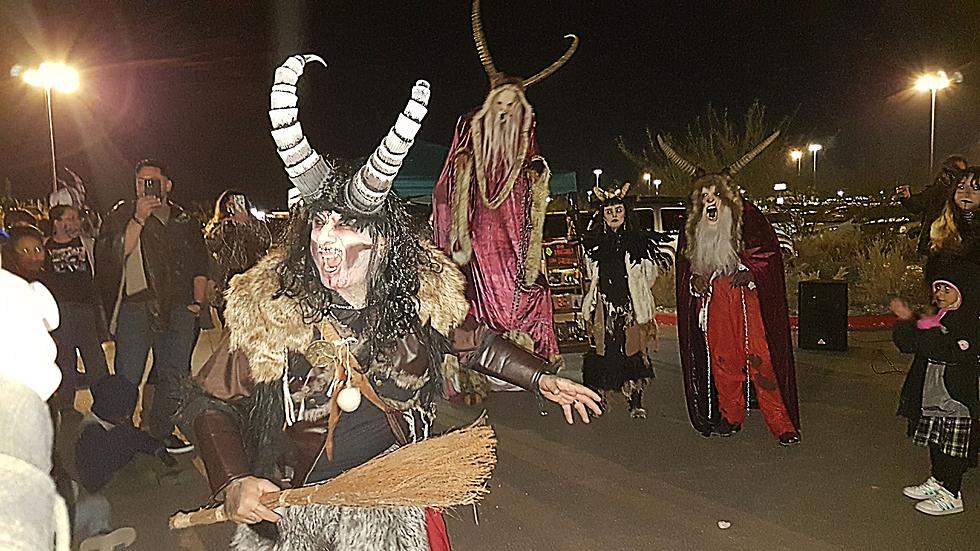 One Krampus in the Borderland Has Been Crowned the Scariest of Them All
Joanna Barba
This past weekend I got to judge a Krampus contest at the fifth annual Krampus Fest held by Kaleidoscope Art Market. The market was held at Alamo Drafthouse East. This was my third year judging and I was excited to see this years contestants in person because last year it was held virtually.
The market itself is always cool, it's full of local vendors who sell something for everyone, and it's also just a great opportunity to shop local and get some holiday gifts. As my third year judging, the Krampus contest is always my favorite.
Enter your number to get our free mobile app
Krampus is the beastly counterpart to Santa Claus, who is half-goat, half-demon who will literally beat children into being good- and if you're really bad he may even drag you to hell! Fortunately for us, the Krampus contestants this past weekend probably don't have the ability to drag us to hell. I say "probably" because for a second there, I got a little scared- I mean, the contestants really got into it and gave it their best- look at these amazing costumes!
I, along with three other judges- Annie of "Annie's Adventures", Aracely of Alamo Drafthouse and performer Fish the Clown, had the toughest time trying to find our winners! In the end, though, only one could reign supreme! I present to you your El Paso Krampus 2021, Robert!
Here is Robert and our two runner ups, Erica and Betta Jay Rilla.
So until, next year- you BETTER watch out, or Krampus will get you! Thanks to Kaleidoscope Art Market for letting me judge again!
SCARY: El Paso High Ghost Girl & 14 Other Undeniably Creepy Listener Submitted Ghost Pics
LOOK: See what Christmas was like the year you were born