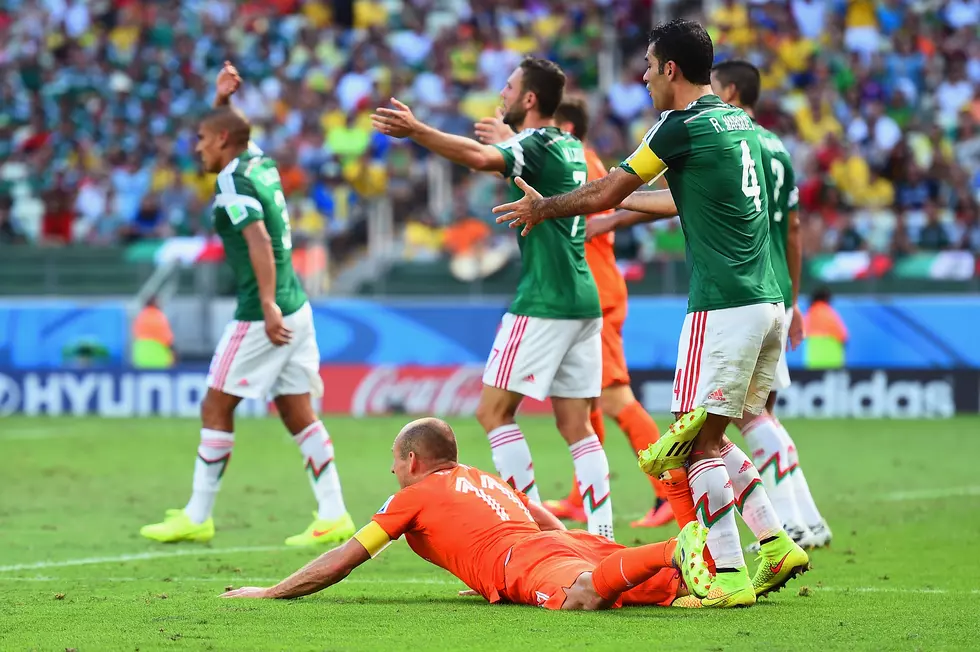 On This Day 7 Years Ago: El Paso Yelled Out 'No Era Penal'
Getty Images
It's been 2,557 days.
It was a hot summer day, not just in Brazil, but here in El Paso. El Tri fans knew that this game had to be won- if they lost, it was over. In the end, it was 2-1 and everyone's hopes went down the drain. It may sound dramatic, but that is how intense it gets during World Cup summer.
On June 29, 2014 we all shouted "No Era Penal!" (it wasn't a penalty) at our TV's when we were ROBBED of a victory. It was round of 16 and Mexico was up against the Netherlands. After about 40 minutes, Giovanni Dos Santos scored the first goal- giving all of us El Tri fans a glimmer of hope.
Enter your number to get our free mobile app
In the second half, some Netherlands player scored their first goal. Then, at minute 94, Arjen Robben, a notorious diver for the Netherlands, FAKED a foul inside the box and was granted a penalty kick. Robben robbed us of the victory and got El Tri eliminated. Since that day, fans all over the world shout "No era penal"! It still hurts to this day.
El Tri was eliminated in the round of 16 which only confirmed the curse. We all know the curse, "la maldición del quinto partido." It marked the sixth consecutive World Cup that Mexico was eliminated in the round of 16. For some reason, Mexico just cannot go past that fifth game.
In the 2018 World Cup, El Tri fans were hopeful that this was the time we wouldn't be eliminated in the round of 16. We were more hopeful because the Netherlands didn't even qualify for the World Cup (take that, Robben!). But then the round of 16 match was set against Brazil, and although we were optimistic, Brazil beat us at 2-0. The curse continued. No we wait, until the next World Cup, whenever that may be, and pray that El Tri will make it past the fifth game- but surely, we'll still hear the chants "NO ERA PENAL!
KEEP READING: See how sports around the world have been impacted by the coronavirus