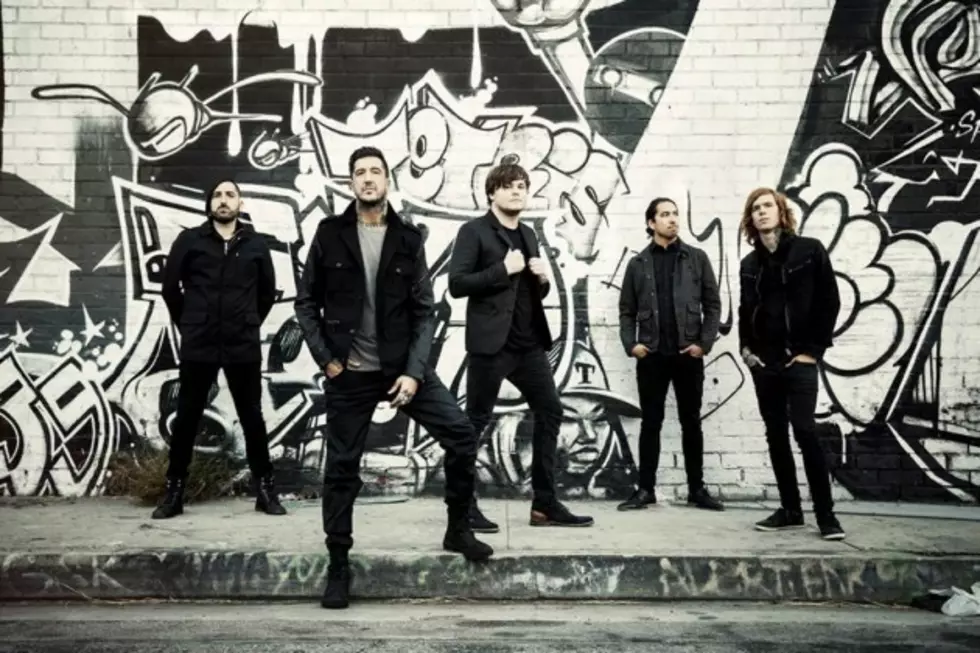 Of Mice & Men Reveal Plans for Deluxe 'Restoring Force: Full Circle' Release
Rise Records
Of Mice & Men are ready to restore your force a little more with the release of their deluxe double-disc offering 'Restoring Force: Full Circle.' The disc carries a Feb. 24 street date.
The expanded version of the band's standout 2014 album comes in a foil-stamped digipak and includes three brand new songs plus an acoustic version of the group's current hit single, 'Feels Like Forever.'
The new songs include 'Broken Generation,' 'Something to Hide' and 'Never Giving Up.' Each of the tracks were recorded along with the acoustic rendition of 'Feels Like Forever' this past fall with producer David Bendeth.
'Restoring Force' debuted at No. 4 on the Billboard 200 Album Chart earlier this year and has already spawned such fan favorites as 'Bones Exposed,' 'Would You Still Be There' and 'You're Not Alone,' along with 'Feels Like Forever.'
The group will continue their support of the album into 2015 as they've signed on as support for Linkin Park for the U.S. leg of their world tour, which kicks off Jan. 15 in Orlando, Fla. After the trek, Of Mice & Men will travel to Australia for the Soundwave Festival, followed by a European tour run. Check out all their dates at this location.