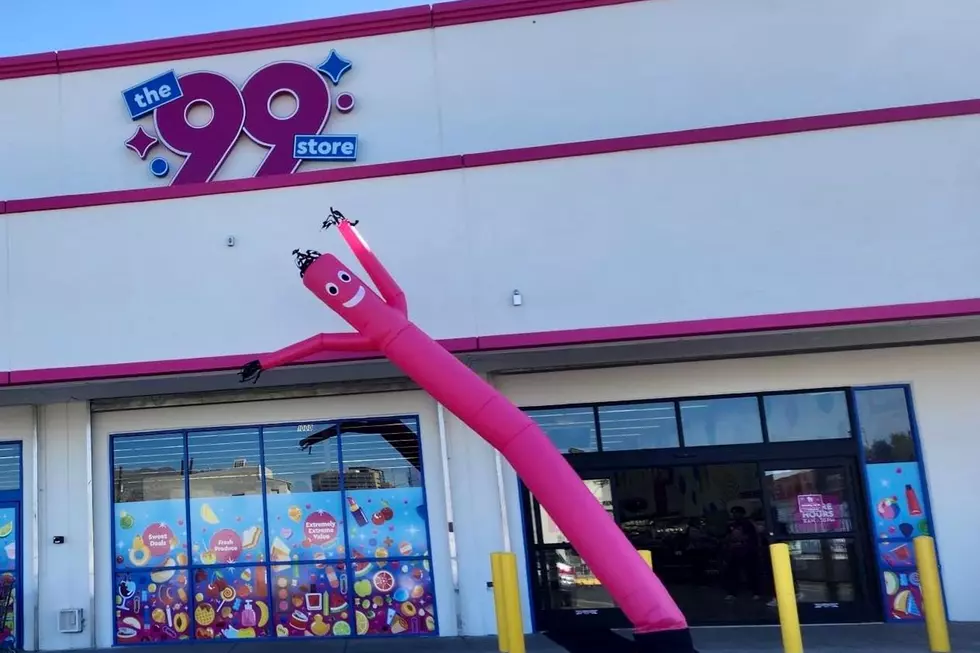 What You Can Expect at El Paso's Newest 99 Cents Store
The 99 Cents Store via Facebook
In case you missed it, Silva's Super Market closed down back in 2019 after 101 years in business.
Enter your number to get our free mobile app
Now that a few years have passed, a new store has finally opened up in the former super market- the 99 Store is officially open for business!
The grand opening looked like it was a huge party and success! (If I wasn't sick with the 'rona I would have totally gone!)
99 Cents Only Stores is a premier deep-discount retailer that primarily carries name-brand consumable and general merchandise. The stores date back to the 1960s when the company's founder, Dave Gold, inherited a tiny liquor store in downtown Los Angeles and decided to run a test by selling bottles of wine at a fixed price-point of 99 cents.
With more than 350 stores in four states and two distribution centers in California and Texas, 99 Cents Only Stores have become the leading extreme value retail chain in the Western United States. Now El Pasoans can say that we actually got something that California has!
Now, I've never been to a 99 Cents store, but I've done a deep dive of what you can buy- and now I cannot wait to check it out!
First up, it looks like they'll have everything you need to make your Thanksgiving look Pinterest perfect!
If you are one of those people who moves directly to Christmas right after Halloween, well, they also got you covered if you're ready to deck the halls!
All in all, it looks like the 99 Store has something for everyone from cosmetics to beer and wine, and of course, your everyday essentials.
The 99 Store is now open at 1000 S. Stanton street.
27 Stores & Restaurants El Pasoans Will Drive Hours For