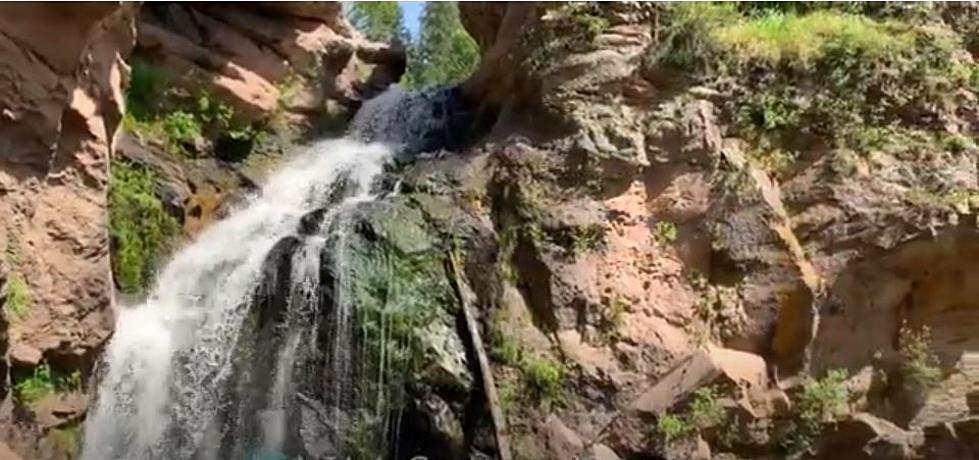 4 Really Great New Mexico Swimmin' Holes To Cool Off In
Photo,
Knate Myers Photography/YouTube
If you're up for a little daytrip to cool off from this insane heat, consider these places.
New Mexico is loaded with fun and beautiful places that are totally worth a short drive or maybe a weekend getaway.
These offer not only beauty but also relief from the recent triple digit temps.
We'll start with the only one of these swimming spots I've actually been to, Sitting Bull Falls.
Located about an hour from Carlsbad, New Mexico, 190 miles from El Paso.
It's an easy drive and well worth it. You can swim, wade, hike or just sit and enjoy the scenery.
$5 per vehicle, cash only and expect it to be a little crowded.
The highest falls in the Jemez Mountains can be found in the Santa Fe National Forest near Santa Fe, New Mexico.
About 2 hours from Albuquerque and, approximately, 4 hours from El Paso.
The area is loaded with fun things to do including springs, pools, waterfalls, hiking and walking trails.
Bring your own water though and plenty of it.
Blue Hole is in Santa Rosa, which is 117 miles from Albuquerque. Pretty much a 4 hour drive from El Paso.
Here you can dive, jump from cliffs, swim, snorkel and scuba dive.
Snorkeling and scuba diving are especially awesome as the water is perfectly clear ... and blue of course.
Less than 30 miles from Santa Fe, about 330 miles, (4 hours), from El Paso, you'll find Nambe Falls.
You can swim, fish, hike and more here. Motorized boats, under 16' in length are allowed as are kayaks, paddleboats, float tubes, etc.
Kayaks can be rented onsite. For anything else, you must bring your own.
Camping, fishing and kayak rental rates vary.
Happy travels and enjoy.
If you prefer manmade swimming pools, check out these pics of the largest one in Texas.
Check Out The Lagoon At Windsong Ranch In Texas
"The Lagoon" At Windsong Ranch
New Mexico's Oldest Restaurant