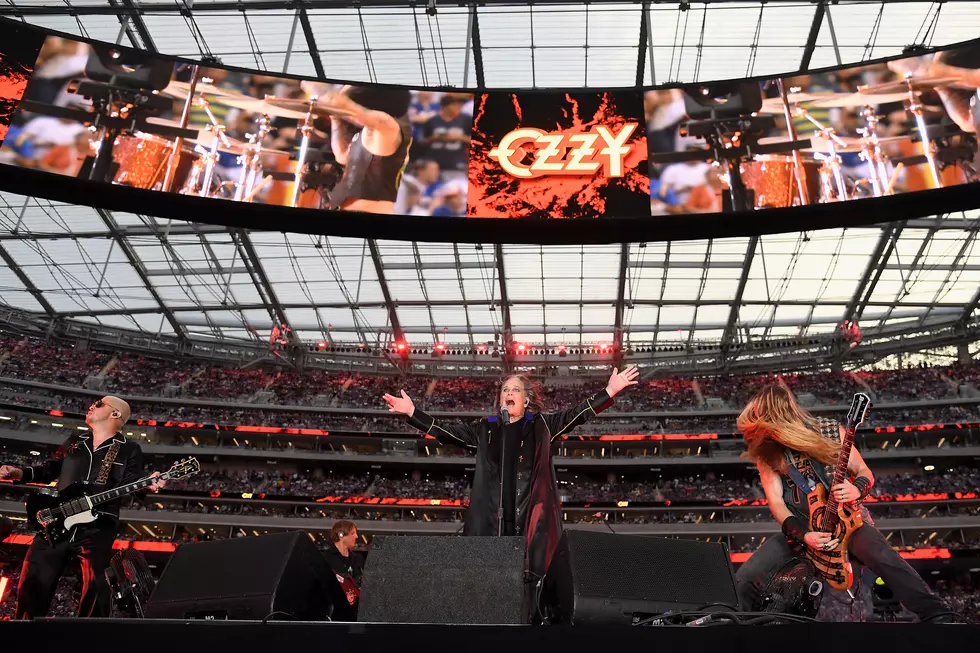 NBC Snubs Ozzy Osbourne NFL Halftime Show – El Paso Rockers React
Getty Images
The NFL's 2022-23 season opener featured Ozzy Osbourne. Not that any of us outside the stadium got to see him ...
Ozzy was not only the halftime entertainer, he was one of the few hard rock/metal performers the NFL has ever used.
Despite advertising the performance ... not to mention it being Ozzy's first live appearance in 3 or 4 years ... cameras quickly cut away to a lame sideline interview after showing only a few seconds of his performance.
The 73 year old rock legend performed for about 10 minutes, belting out his latest song, Patient #9, and the classic Crazy Train. For Patient #9, the band consisted of Tommy Clufetos on drums, bassist Chris Chaney and Andrew Watt on guitar.
For Ozzy's anthem, Crazy Train, the Prince of Darkness was joined by his old friend and longtime co-writer and guitarist Zakk Wylde. It is so cool to see those two work together again. It would have been a lot cooler to see it happen live though.
Regular season halftime shows are not usually too glamorous. They save the really big names for the season opener, some playoff/championship games and, of course, the Super Bowl.
Seeing a full on rock LEGEND do his thing was an unexpected and very cool surprise. However, the powers that be decided it was more important to show a sideline reporter talk to people, most fans and rockers alike couldn't identify, about things we'd just seen.
I think it was a stupid decision but, then again, I'm a huge Ozzy fan so maybe I'm prejudiced. I asked a few Local Locos what they thought:
Getty Images
Ozzy and Zakk are not strangers to NFL gigs. In fact they did Crazy Train ... a song the NFL and just about every other sporting organization uses regularly to rile up the crowd ... in 2005 at the season opener for my favorite NFL team, The New England Patriots.
That time they were given the attention and respect they deserve.
."}">
Troy Aikman In El Paso