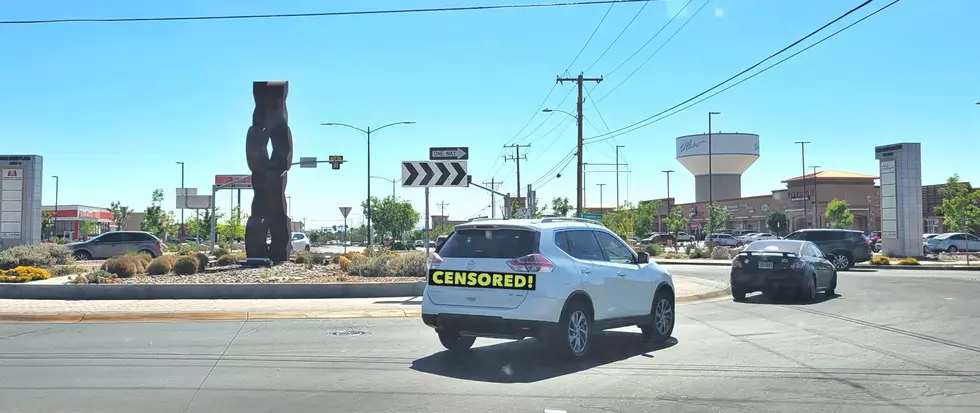 Name the Worst Roundabout You Avoid Driving Through In El Paso
Veronica G.
There are some roundabouts in El Paso that you try to avoid at all costs. While other roundabouts in El Paso don't seem so bad.
Enter your number to get our free mobile app
For example, the roundabouts on the Westside don't seem so accident-prone as some on the Eastside. The one by Piedmont Dr. or the ones on Kerbey Ave. seem way calmer than others on a particular road far East.
But considering all the roundabouts in El Paso, which road do you think has the worst roundabout in the borderland? I certainly hate using the roundabouts on the Eastside.
If you need me to be more specific, the roundabouts on Edgemere Blvd. seem to be the worst. There are some El Paso drivers that make that specific route dangerous.
Now last I checked I thought you were supposed to drive slower instead of hauling butt. But apparently, Edgemere Blvd. is where some El Pasoans like rushing through the roundabouts.
Well, I don't know about you, but I always dread having to take the roundabouts on Edgemere Blvd. when I must. Plus, it doesn't help any when there are quite a few drivers rushing through them.
But I would like to know if you also agree with me that Edgemere Blvd. has the scariest roundabouts. Despite driving a beast, I still feel uneasy riding through them.
I am curious if you at all have the same feelings as I do about Edgemere Blvd. roundabouts. Share your opinion with me about the roundabouts on Edgemere Blvd. in the poll below.
LOOK: Route 66's quirkiest and most wonderful attractions state by state
Stacker
compiled a list of 50 attractions--state by state--to see along the drive, drawing on information from historic sites, news stories,
Roadside America
, and the National Park Service. Keep reading to discover where travelers can get their kicks on Route 66.