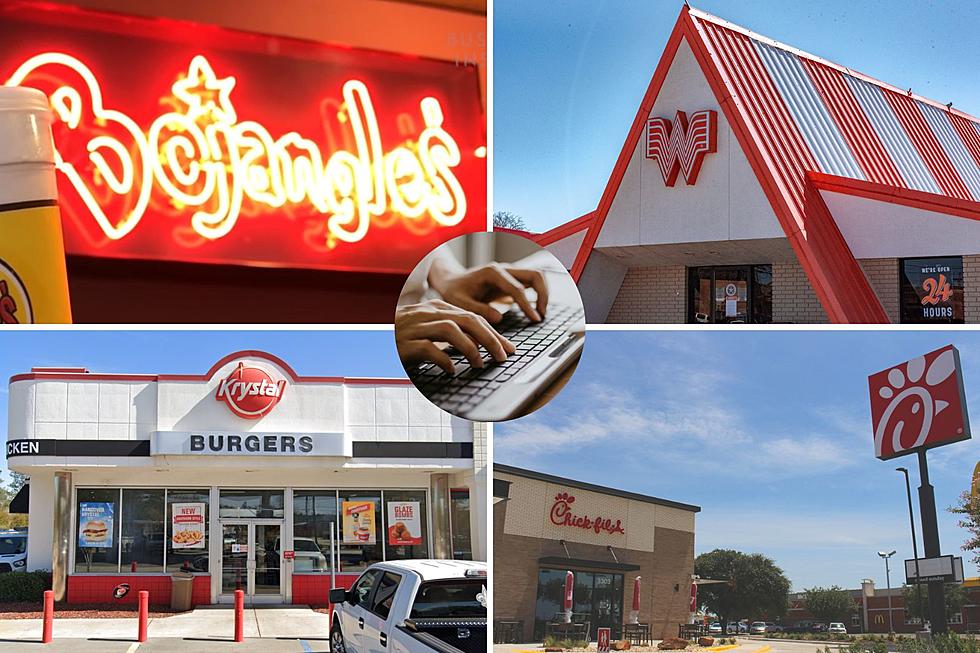 No Way! This Is The Most Searched Fast Food Eatery In Texas?
Canva
Ah the internet. We've all had those moments in life where we don't know something and turn the web to find out the answer. Whether it be when a business closes, or when an event is coming up.
But there's one thing we all need to do and that is eat something. Going an entire day without eating isn't the best decision. So to find food sometimes, we look to the previously mentioned internet.
But how do we find what we want to eat? Well, keywords or phrases can lead us to food we wish to eat. But what if were thinking faster than normal?
Great Texans do think alike, so let's see what's they've been finding online quickly.
The Leading Search For Fast Food In Texas Is...
We turn to PriceListo for the answer many Texans are looking for. But what do you think it could be? Should we slide our chips to the center of the table on Whataburger? Or what an outside pick like Zaxby's perhaps?
Well as it turns out, betting on those is a rather unsafe idea. The number one search fast food eatery in Texas? Chick-Fil-A. Yes, the chicken logo that kind of looks like Pac-Man took the top spot.
Receiving the silver medal was none other than McDonald's. So it looks like in the Lone Star State, Whataburger hasn't been on our mind recently.
We should start searching "BBQ Bacon Burger" in the hopes it'll come back for the orange staple shouldn't we...?
The 10 Best Temple, Texas Restaurants As Picked By...AI?
Looks like the robots get hungry too. What's their choices for food?
Hungry in Temple, Texas? Try One Of These 15 Underrated Restaurants
For those in Central Texas looking for new food to try, we've got a few for you to dig into as recommended by our listeners.
Step Back In Time And See The Temple, Texas Mall From 2010
As Temple continues to grow, it's interesting to look back and see what once was. Take a look back at the Temple Mall as it appeared over a decade, with commentary from my coworker, Aaron Savage.
Still Hungry? Here Are 15 More Underrated Restaurants In Temple, Texas
Looks like there were even more that we didn't know about in Central Texas!