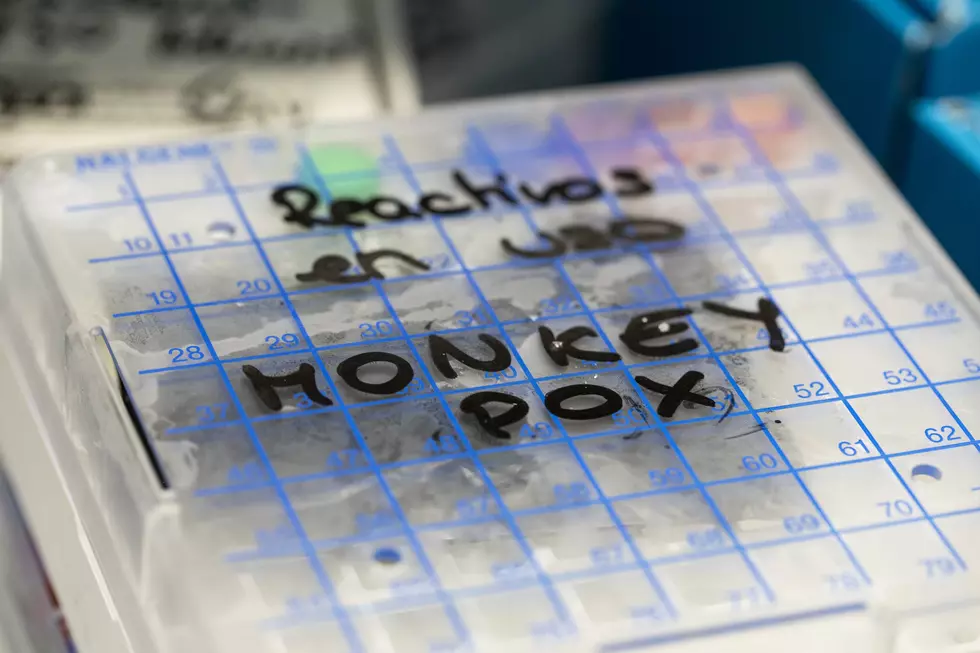 Monkeypox Cases Are Spreading in Texas
Getty Images
No, there isn't a real reason to freak out about monkeypox, but the State of Texas wants everyone to know what's going on.
The Texas Department of State Health Services announced this week that at monkeypox is here in Texas. So far, state officials have identified 12 monkeypox cases in the State of Texas, and the first few cases were were people who traveled outside the United States.
According to the Texas Department of State Health Services (DSHS), at least three of the monkeypox patients said they had not traveled in the last three weeks before getting sick. The City of Austin is apparently monitoring several potential cases in that community.
According to KXAN, monkeypox spreads from person to person through "direct contact with the rash, scabs, or bodily fluids:"
DSHS said monkeypox symptoms begin with a fever, headache, muscle aches, swollen lymph nodes, chills and exhaustion. A rash that looks like pimples or blisters may appear soon after the initial symptoms.
The Texas Department of State Health Services asked all doctors in the state to report all cases, including potential cases, to their local health department:
Doctors should report all potential cases to their local health department, which may help close contacts of the patient get the monkeypox vaccine. The vaccine can prevent people from getting sick with the disease if it's given within four days of exposure, DSHS said. On Tuesday, the U.S. Department of Health and Human Services announced a plan to provide vaccines across the nation to those who need them.
Covid-19 cases are also rising throughout Texas, which is much easier to catch than the monkeypox.
9 Food & Drink Spots Around Lubbock That Closed in 2022
Where to Buy Fireworks In & Around Lubbock County
Here are several places you can buy fireworks for this season's 4th of July festivities in Lubbock County.