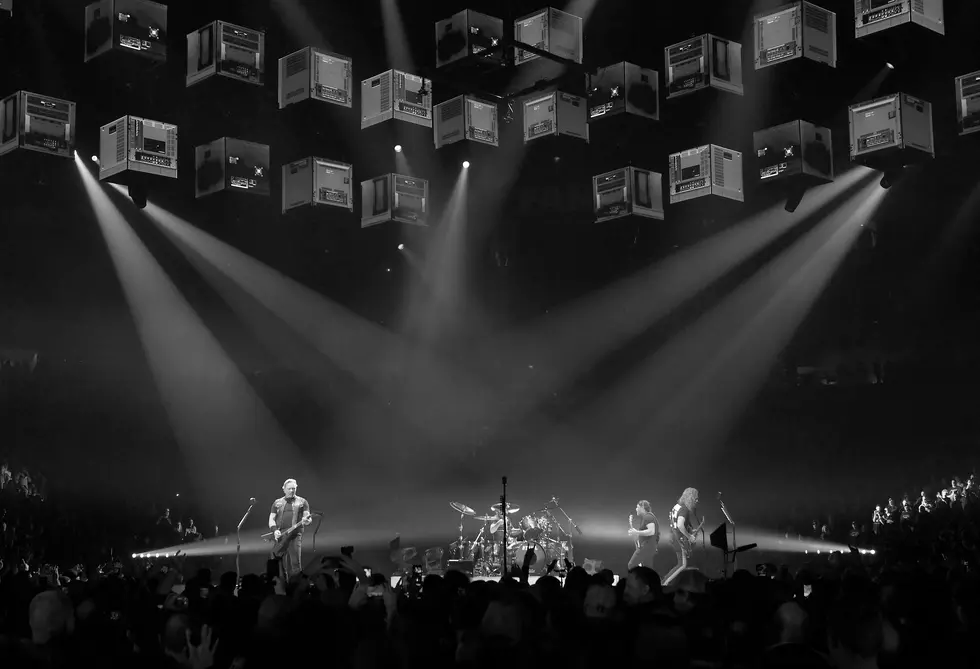 Monday Mashup: Metallica and Huey Lewis
Getty Images
So, it turns out that a Metallica song and a Huey Lewis and the News song just HAPPEN to match up really well together.
We've been presenting Monday Morning Mashups for almost 20 years now. When we started, Mashups were usually only audio. Somebody noticed that two songs were in the same meter or that the chords matched up, then went into a studio to edit the sounds together. Video wouldn't become a common Mashup feature until video-editing programs became advanced (and affordable) enough in the 2000s.
Today's Mashup, "Hip to be Sandman" is from one of the most accomplished Mashers out there, Bill McClintock, whose YouTube channel you can check out here.
It's the music from "Hip to be Square" with the Hetfield vocals from "Enter Sandman". There's also a tiny bit of Megadeth in there. Also a quick Judas Priest guitar riff which is why you see Rob Halford bopping along in the video.
You might notice some other celebrity "cameos" in this video. Yep, that's Joe Montana and members of the 1985-86 San Francisco 49ers singing backup while doing an awkward, beefy conga line.
A really, really nice job by Bill McClintock and I think you'll really enjoy it. And, remember…we're always on the hunt for really great Mashups so if you think you've found one that we haven't featured yet, please let us know. If we end up using it we'll be sure to make sure we name-check you when it airs on the Monday Morning Mash Up on the Buzz Adams Morning Show.
And now…"Hip to be Sandman". Or, "Enter Squareman". Whichever you prefer.
Enter your number to get our free mobile app
What Are the Signature Drinks From Every State?