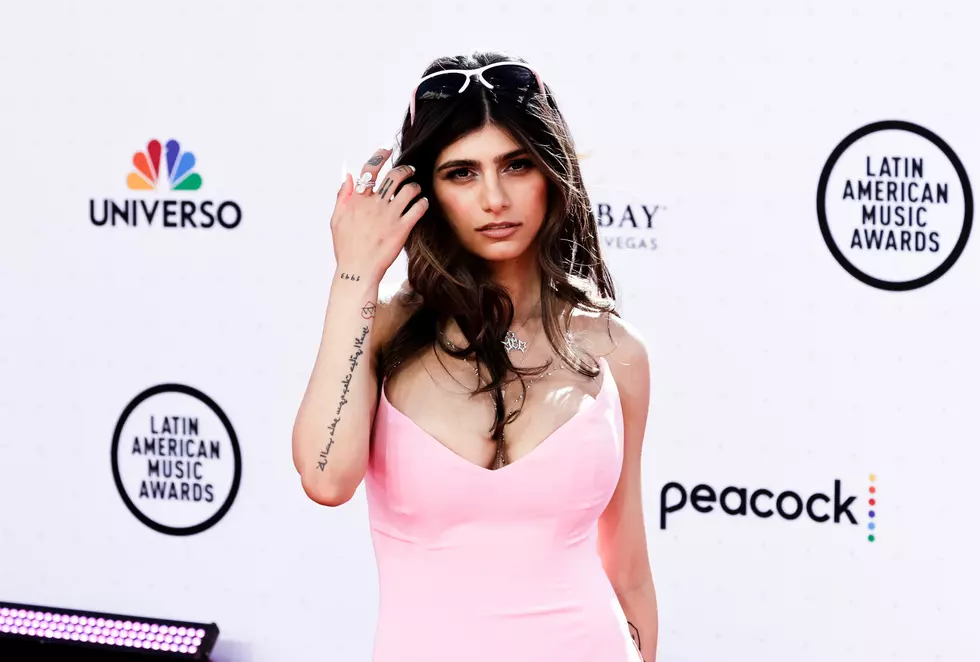 Here's What Former UTEP Hottie Mia Khalifa is Up to These Days
Getty Images
If you are not aware of who Mia Khalifa is, welcome to your first day on the internet. Mia Khalifa is a former UTEP graduate who became famous after starring in porn videos. Since then, she has quit the adult industry and has focused her career on other aspects of the entertainment industry including guest commentary, writing, modeling, and more.
If you're wondering how I ended up finding out what she's up to these days, it all started because I watched the video to Becky G and Karol G's new song, "Mamii". The video also stars "Euphoria" star Angus Cloud.
Enter your number to get our free mobile app
Check out the video.
After doing some light research, I found out that this isn't Khalifa's first time in a music video. She also was in TikTok star Bella Poarch's music video for "Build a Bitch".
It looks a little wonky, and you might not recognize her, but that is indeed Khalifa on that conveyor belt!
And if you watch the Hulu series "Ramy" then you probably caught her in the season two episode where Ramy teams up with Sheikh Ali's daughter Zainab to try and win back the funding of a rich donor, and encounters a familiar face- Mia Khallfa. It's season 2 episode 4 BTW.
Other than keeping busy in front of the camera- for different reasons this time- Khalifa is hard at work making content for her OnlyFans and supporting her boyfriend Puerto Rican singer Jhay Cortez- whom she accompanied to the Latin AMAs.
The former UTEP hottie is definitely keeping busy and proving she's more than just a one time porn star.
9 Amazing Things Other Texas Airports Have That The El Paso Airport Needs