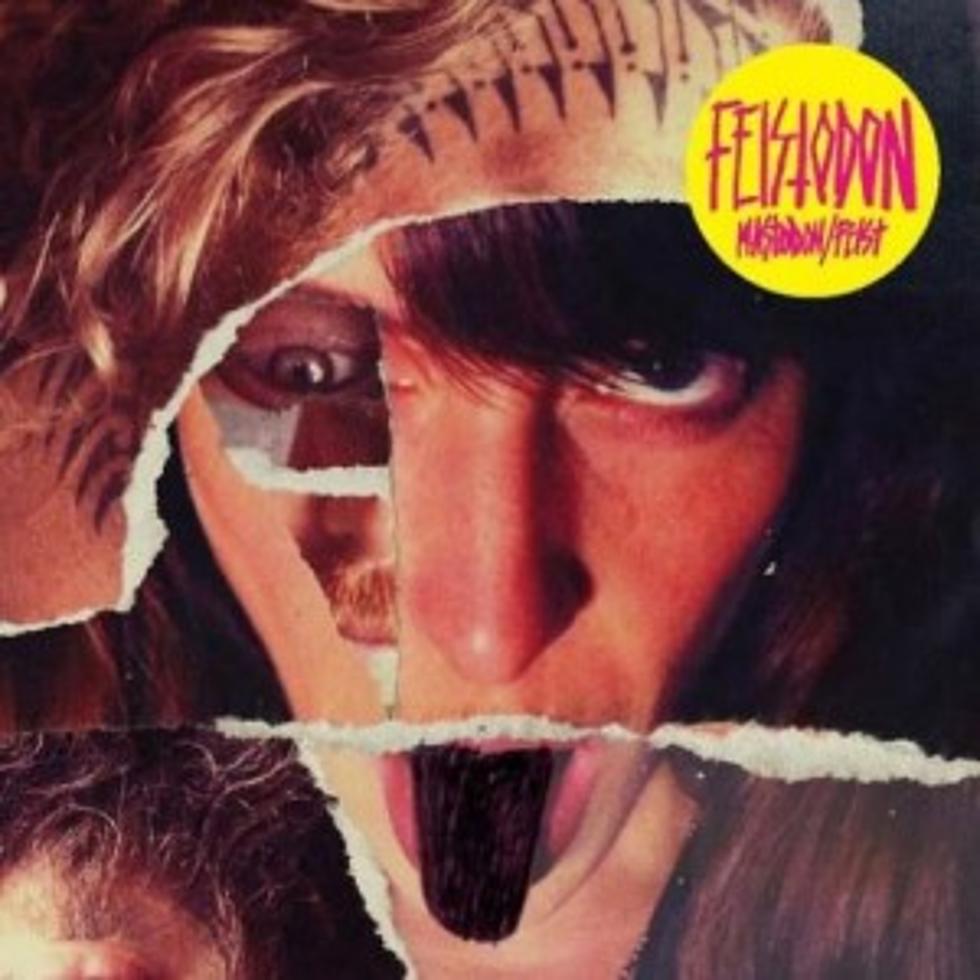 Mastodon Reveal Cover Artwork for 'Record Store Day' Split Single With Feist
Record Store Day is just under two weeks away, and when the annual date that brings together mom and pop record shops across the country is finally here on April 21, heavy music fans will find a fun release from Mastodon.
The Atlanta-based progressive metal outfit will unleash a split seven-inch single in partnership with songstress Feist exclusively at local record stops. The pressing has Mastodon covering the Feist ditty 'A Commotion,' with Feist coming back at them with a cover of Mastodon's 'Black Tongue.' This we must hear. Check out the art work for the release, to the left.
Speaking with Metalshrine, Mastodon drummer Brann Dailor gave the scoop on how the single idea came together. "We did [the BBC television show 'Later... With Jools Holland'], and right after we got off stage, we went backstage and and we were in the hallway with [Feist], and she was talking to [Mastodon singer-guitarist] Brent [Hinds]," he said. "They were involved in a conversation and were just like, 'Yeah, let's do that! We should do it for Record Store Day!' Something out of left field and something we'd like to be involved with more of."
He added that the guys are just having fun with it. "It's fun for us. I mean, most times we end up doing covers of bands that are already sort of heavy or that is already in that vein, like the Melvins, Thin Lizzy, Metallica, you know what I mean?" he said. "What are you gonna do to those songs to make them your own? It's kinda difficult and especially with stuff like Metallica or the Melvins where we're so kinda familiar and in love with the versions that Metallica and the Melvins and Thin Lizzy have created, you wanna make it sound like theirs because that's what you're so used to hearing. You don't really wanna mess with it. With Feist, it's something that we could really play with and do something different with."