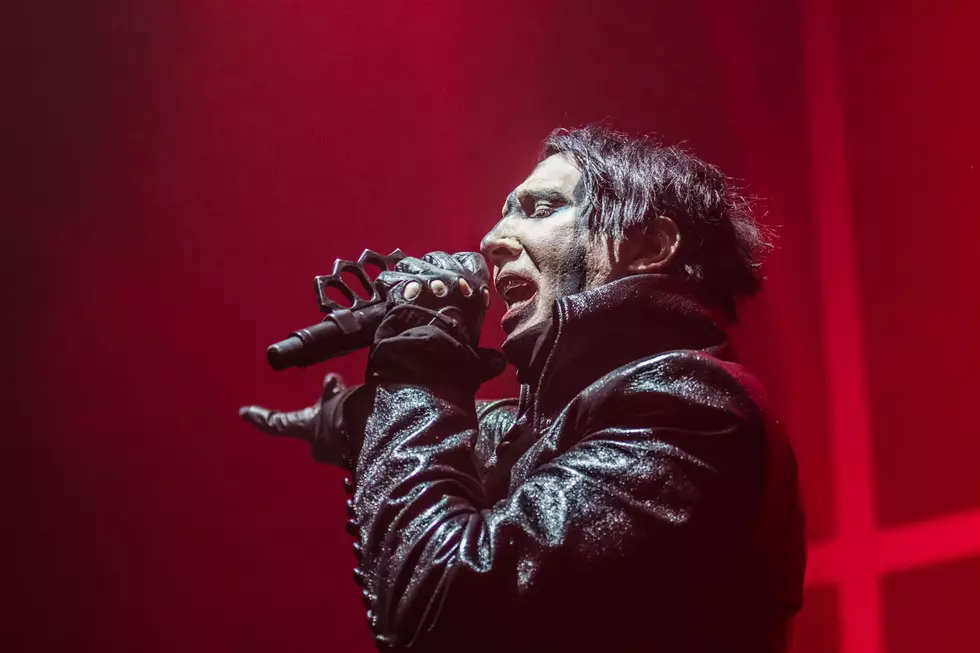 Marilyn Manson's 2011 Sexual Assault Case Reportedly Dismissed
KEVIN RC WILSON, Loudwire
In 2011, a police report was filed against Marilyn Manson (real name Brian Warner) for unspecified sex crimes, though a new statement sheds some light on the allegations. The Los Angeles district attorney's office has now reportedly declined a number of sex crime cases pertaining to high-profile figures like Girls writer Murray Miller, rapper ASAP Bari and Manson.
The Hollywood Reporter claims that district attorney's office dismissed Manson's case due to the expiration of the statute of limitations as well as the "absence of corroboration" per the court filing. A statement from Manson's attorney, Howard E. King, Esq. was given to The Hollywood Reporter and reads:
Under current policy, the Los Angeles County District Attorney must investigate any claim of sexual abuse, no matter how outlandish. It is not surprising that the District Attorney, after investigation, summarily rejected the claims made in a police report filed by a former acquaintance against Brian Warner p/k/a Marilyn Manson. The allegations made to the police were and are categorically denied by Mr. Warner and are either completely delusional or part of a calculated attempt to generate publicity for the claimant's business of selling Manson memorabilia. The police report that spurred the investigation was accompanied by the woman's press release and other attempts to generate publicity that fraudulently claimed she was held captive by Mr. Warner for 48 hours in 2011. Any claim of sexual impropriety or imprisonment at that, or any other, time is false.
In October of last year, longtime Marilyn Manson bassist Twiggy Ramirez (real name Jeordie White) was accused of rape by his former girlfriend, Jack Off Jill singer Jessicka Addams. In the following days, Ramirez was jettisoned from Manson's lineup and the frontman said he still considers Addams to be a friend and was unaware of the allegations until recently.
Manson is currently on a co-headlining North American tour with Rob Zombie, which will run through the end of August. Head here to see a list of remaining stops.
Marilyn Manson Through the Years