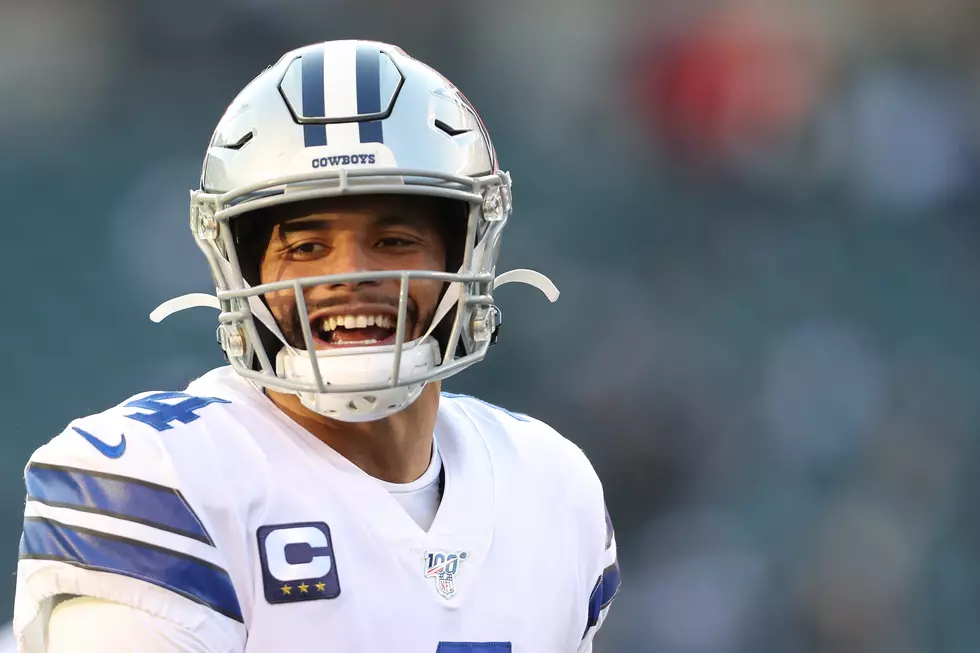 Length of Contract Seems to Be Issue with Dak's New Contract
Getty Images
The Dallas Cowboys and Dak Prescott are still trying to work out a deal to keep the quarterback in Dallas. The last contract offer from the Cowboys would have paid him around $33 million per year, with $105 million guaranteed.
There was an earlier report last August that said Dak is looking for closer to $40 million per year, which would make him the highest paid player in the league. Right now that is Russell Wilson with $35 million per year.
A new report this week says that the length of the contract has actually become a sticking point between the two sides. Dak is said to want a 4-year deal, but the Cowboys want to lock him up for longer.
Thankfully for the Cowboys, the NFL has pushed back the deadline for teams to use the franchise tag. This gives the team more time to negotiate with Dak. They no have until Monday to decide to put the tag on Dak or not.