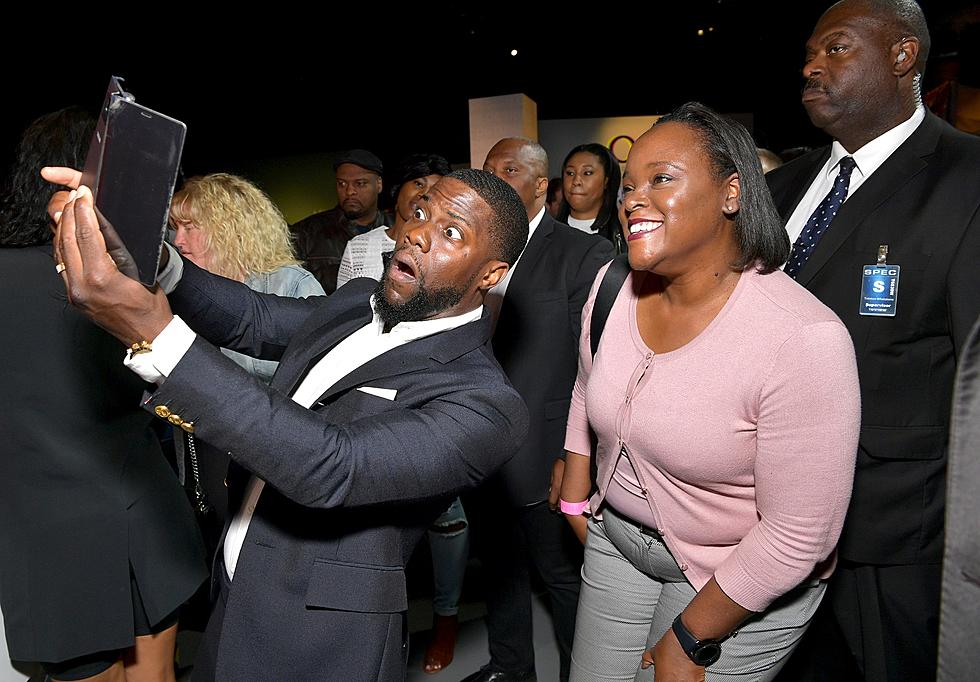 Kevin Hart Adds 5th Show In El Paso Due To Crazy Ticket Demand
Getty Images for Netflix
Kevin Hart mania continues as the comedian announces a new show, the fifth in a 3-day run series in El Paso.
Late last month, El Paso Live dropped the news that Kevin Hart was coming to town to perform at the Abraham Chavez Theatre. Two days later, the tickets went on sale, which sold out immediately. That same afternoon, a second show was announced, and it too sold out. Within the next 24-hours, Hart's team announced another date bringing two more shows to the stage and giving El Pasoans another chance to score tickets.
As you can imagine, all the subsequent shows sold out too. Until this morning, when El Paso live posted that Kevin Hart was adding a third date to his El Paso run, adding one more show.
Original Date: Thursday - February 24, 2022, at 7 p.m. (sold out) and 10 p.m. (sold out)
Second Date: Friday - February 25, 2022, at 7 p.m. and 10 p.m. (sold out)
New Third Date: Saturday - February 26, 2022, at 7 p.m.
With over 135 million followers on social media, Hart is one of the most in-demand comedians/actors in the biz. Hart has starred in box-office hits like Jumanji, The Upside, Night School, and the Netflix drama True Story (2021), which earned four NAACP Image Awards.
TICKETS ON SALE NOW
Purchase tickets via ticketmaster.com and the Plaza Theatre Box Office and charge-by-phone at 1800-745-3000. 
Abraham Chavez Theatre

 

Saturday – February 26 at 7 p.m. .

(new show)


Admission: 

$52.50 and $72.50, plus fees.

 

The show is a phone-free experience. Use of phones, smartwatches, and accessories, will not be permitted in the performance space.
35 Unwritten Rules That True El Pasoans Know:
Socorro's Bodega Loya In Pictures