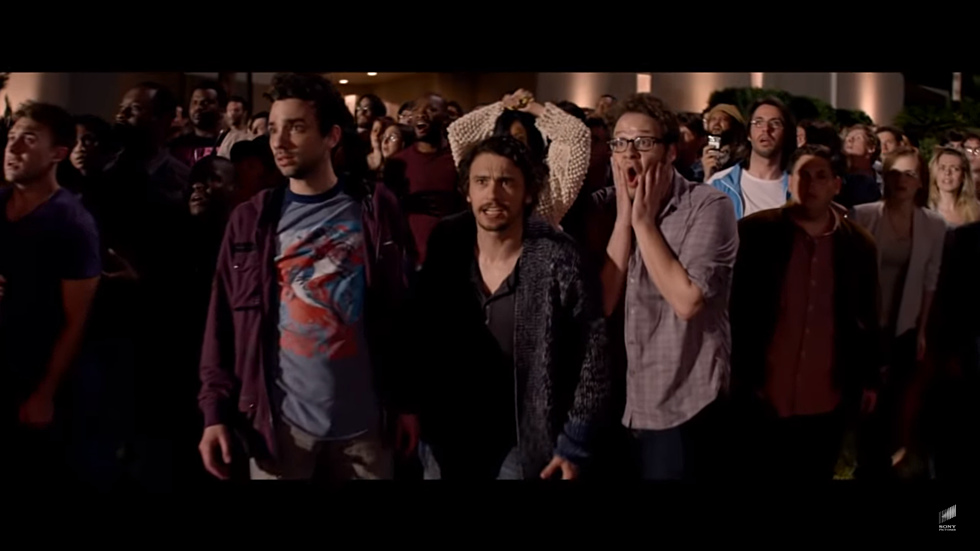 Joanna's Top Funny Apocalypse Movies to Watch During Quarantine
Sony Pictures via YouTube
These are grim times we live in, for sure. So much is happening that it feels like you have too many tabs open in your head and you don't know which tab that music is coming from. While it feels like there's no light at the end of the tunnel, it's also important to take a break.
For many, stopping and taking a break means watching a movie; and for many, that movie is Contagion or Outbreak. Weird as it may seem, virus movies like Contagion or Outbreak have seen a recent spike in views online. I recently watched Contagion and somehow, as terrified as I am about the current pandemic crisis, it (the movie) helped me understand the current situation and it actually helped ease my anxiety a little. I'm not the only one, for many who are watching the film it helps them grapple with the fear.
But you're not here because you want to see horrifying films about the current state of things, you want some laughter! Which is why I compiled a list of movies to watch about the end of the world that will make you laugh. The end of the world is not funny, but these movies will definitely make you laugh and will maybe help you close at least one of those tabs in your head. Check out my list below of funny apocalypse movies, because you got to laugh to keep from panicking.
The Hitchhiker's Guide to the Galaxy 
Dr. Strangelove or: How I Learned to Stop Worrying and Love the Bomb