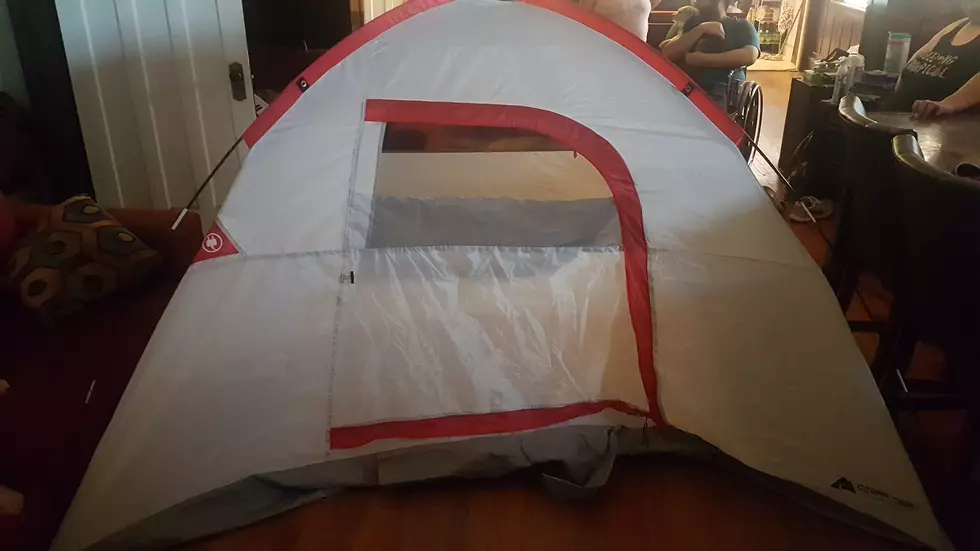 Joanna's Guide to Camping at Home
joanna
It's Memorial Day weekend, the unofficial start of summer. People start up their grills, go swimming and camping. Because of the pandemic, though, this years Memorial Day weekend will be a little different. Usually on Memorial Day weekend, our station would be busy with our Balloonfest or BBQ events at Wet N' Wild. In our family, Memorial Day's of the past involved a camping trip.
When I was younger, camping trips were a huge part of our summer vacation. We'd plan an entire weekend to spend in the woods to hike, fish and build the campfire. Was it just me or was camping food always delicious? Now that I'm older, I'm happy that I can continue on that tradition with my nephews.
Because of the current situation, camping is a little trickier. But, can we all just admit that camping is great for social distancing on it's own? You don't want to set up your camp too close to your neighbors, that's just creepy. You also don't want to be fishing too close to someone else either, that's not fishing works! But I digress.
Because my nephews haven't been out of the house since March, they've been asking to go camping and thought this weekend would be a great time to do so. But, because I'm still scared of being around people, and the campground we like to go to isn't open yet, we had to improvise. We thought this would be a great time to bust out the tent in our living room. We could go camping in our backyard but there's rocks, and our font porch is not big enough. Consider camping at home this summer and give your kids some great memories! Camping is camping no matter where you're doing it! Here's all you need!
See the Must-Drive Roads in Every State