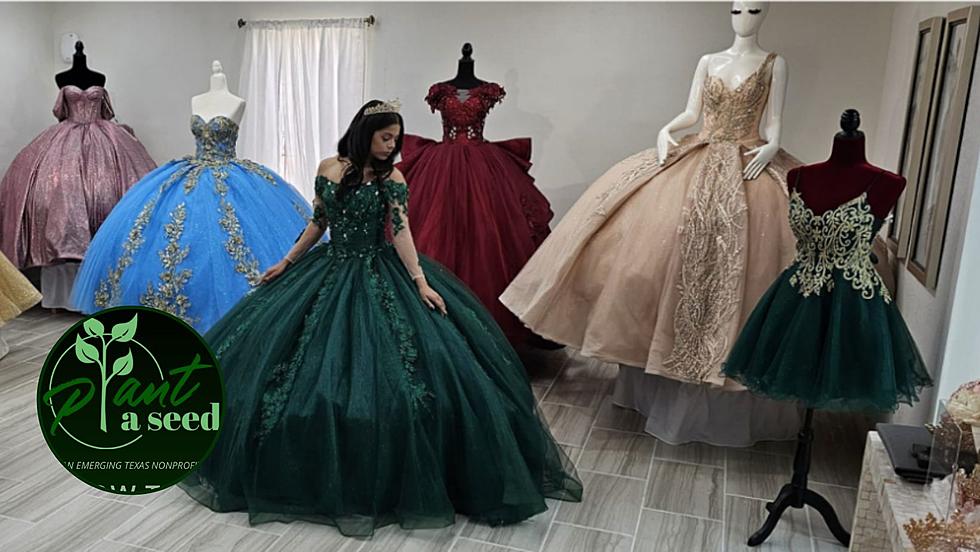 Texas Nonprofit 'Plant a Seed' Unveils 'My Quince Program' to Fund a Quinceañera For A Local Teen
Courtesy: Plant A Seed
Every young girl dreams of the perfect Quinceañera. A celebration filled with family, friends, dancing, and of course the magic of turning into a "young woman."
I have fond memories of my quince and being in friends and family quince's as well. It's a cultural tradition that many young girls grow up dreaming about.
However, sometimes it can be a struggle financially for many families when it comes to putting together the perfect Quince for their daughter. That's where the local nonprofit, Plant a Seed, steps in.
"Not everyone can afford this cultural celebration," said Wendy Gamillo, CEO of Plant A Seed nonprofit.
The local organization understands that some families don't have the finances to create a quince for their daughters which is why organizers are excited to announce their newest initiative the My Quince program.
Plant a Seed is hoping to turn dreams into reality, one Quinceañera at a time. This new program will give away a full Quinceanera planned for 2024.
This program offers more than just financial assistance; it's about creating lasting memories and empowering deserving individuals.
The My Quince program not only provides financial support to cover expenses for venue rental, decorations, catering, and Quinceanera dresses but it also offers a dedicated event planning team to coordinate every detail.
"The mentorship and guidance provided help these girls navigate the emotional and logistical challenges, making the journey toward their Quinceañera smoother and more empowering."
The My Quince program is also about fostering community engagement. The program connects these girls with local businesses, volunteers, and resources, enriching their Quinceañera celebration with the warmth and support of their community.
"What sets My Quince apart is its commitment to creating a personalized experience. Each celebration is carefully tailored to honor the girl's unique personality, cultural heritage, and aspirations. It's not just a party; it's a reflection of their dreams and hopes."
Registration for this opportunity begins September 15th and ends January 15th. The winner of the program will be announced at the Grand Gala's Bridal and Quinceanera Spring Expo.
"To be considered for the My Quince program, girls can register through the Plant a Seed website. The registration process involves filling out a form that captures essential details about the applicant. Additionally, the program requires the submission of two referrals, which can be provided by community members, teachers, mentors, or individuals who can attest to the girl's character and the family's need for assistance."
Click Here for more details on this great program and the organization behind it.
"You Belong" Mural