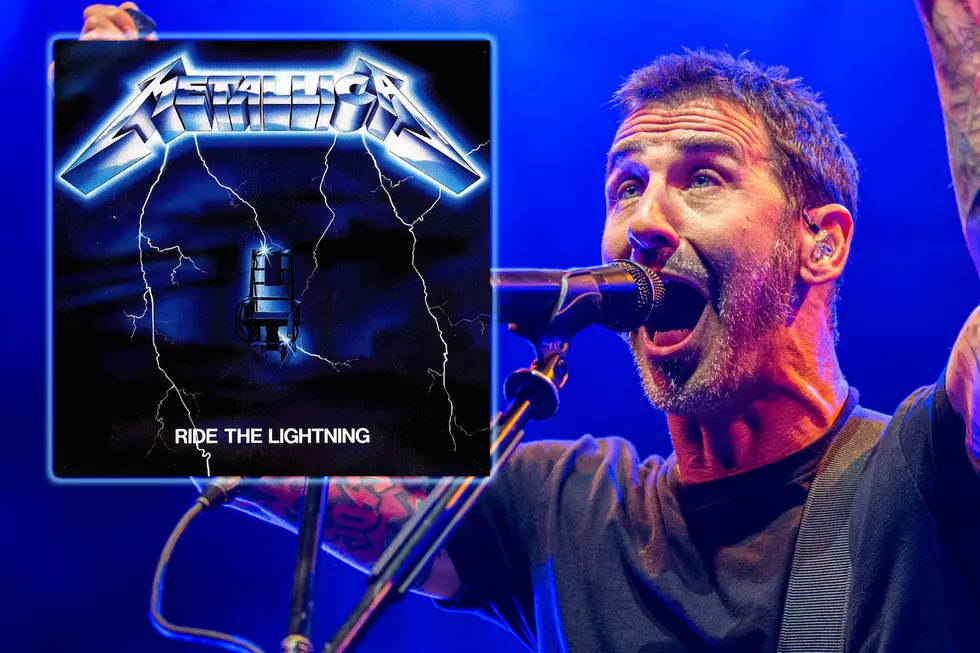 Godsmack's Sully Erna – My Favorite Albums When I Was a Teenager
Daniel Knighton, Getty Images / Megaforce
Godsmack frontman Sully Erna joins Loudwire to talk about his favorite albums when he was a teenager.
Sully Erna turned 13 on February 7, 1981. As an up-and-coming drummer, Sully had a teacher who recognized the young man's ability to learn and play music. After being encouraged to go out and play the music he loved to listen to, Sully made his very first album purchase — Aerosmith's Rocks.
He later was turned on to the heavier side of music by a friend and bandmate who brought a copy of Metallica's Ride the Lightning over to Sully's house. "He put on 'Fight Fire With Fire,'" Erna remembers. "I was really into hard rock, blues and prog rock… and this beast of a song came on with the fastest double bass drums I'd ever heard. I just remember thinking, 'This is fucking horrible, I don't even know what I'm listening to. It's just madness going on.'"
"Sure as hell, a couple of weeks later, I listened to it and listened to it, and I fell in love with it," Erna adds. "To this day, Metallica is one of my favorite bands and probably my top favorite metal band in the world."
Sully also recalls how Rush's Moving Pictures inspired him to skip school to get better at drums. "I literally sat home, skipped school almost every day, strapped on headphones, and I studied Neil Peart and the Rush albums from top to bottom," Sully recalls.
He adds, "I got to the point of learning 'Xanadu' and 'The Trees.' [Peart] starts using wood blocks, and I didn't have wood blocks. So that was the day that I got my ass out of my room and I went to school to simply go to the music room and steal the wood blocks and go back home. To this day, I'm not really sure why any teacher or student wouldn't have stopped a 15-year-old kid walking down the hallway with a hood on and a big thing wrapped in a blanket going down the hallway."
Check out the rest of Sully Erna's favorite teenage albums below. Godsmack's newest album, Lighting up the Sky, is set to drop on Feb. 24. Grab a copy of the record here.
Godsmack's Sully Erna Breaks Down His Favorite Teenage Albums
Sully Erna's Favorite Albums From When He Was a Teenager
Godsmack frontman Sully Erna takes us through the soundtrack to his teenage years.
Alter Bridge's Myles Kennedy + Mark Tremonti: Our 10 Favorite Albums When We Were Teenagers
Each musician picks five albums that they obsessed over as teenagers.
Jacoby Shaddix's 10 Favorite Albums When He Was a Teenager
The Papa Roach frontman takes us way back!