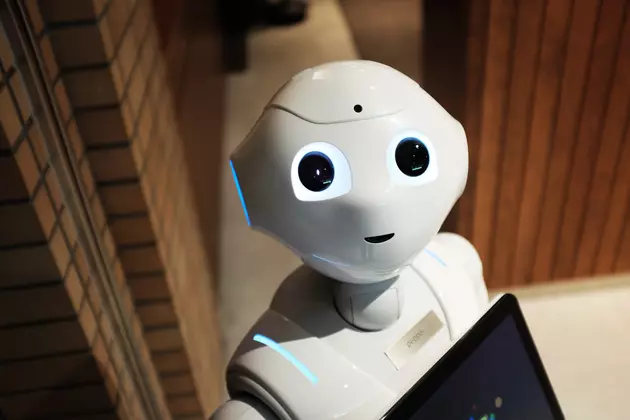 Texas School Replaces Teachers With AI To Teach Kids
Alex Knight, Unsplash.com
Are teachers really needed in the classroom? One Texas private school is experimenting with that very question when it comes to core subjects. For this school and its students, the future is already here.
Alpha private school leaders are looking towards the future and believe that AI learning that can be paired with courses about life skills. Instead of teachers, the school in Austin has "guides" according to KVUE.
According to the report, to learn core subjects students spend the first two hours of the day working with artificial intelligence. The AI teaches kids at the appropriate grade level and at a speed the student can learn at. The AI will even create historical figures that explain their own history.
Instead of teachers, Alpha uses "guides" that can coach students and engage with them according to KVUE.
"We don't have teachers," said Alpha private school cofounder MacKenzie Price. "Now, what we do have is a lot of adults who are in the room engaging with these kids, working as coaches. So they're helping the kids get clear on what are some goals that they're working on, what are they doing academically? What are they interested in? How can we really turn on that spark for learning?"
KVUE interviewed one of the kids at Alpha, a fifth grader named Byron, who told the news station he loved the feedback that he wouldn't get in public school.
"It explains a detailed explanation of why the correct answer is correct, not just saying, 'Oh, here's your correct answer,'" said Byron. "It'll say, 'You can answer the question this way next time.'"

 
The AI can also be customized for every student to make sure they are being challenged. Alpha has 250 students across three campuses. Two are located in Austin. Tuition costs $40,000 a year and 75% of students are on financial aid.
These Are The Most Popular Dog Breeds in Texas
These are the most popular dog breeds in Texas.
Gallery Credit: Chad Hasty
Top 40 Albums of 1983
Pop, new wave, punk and rock collided in a year that opened possibilities.
Gallery Credit: Michael Gallucci
Lubbock Local Boutiques To Shop At