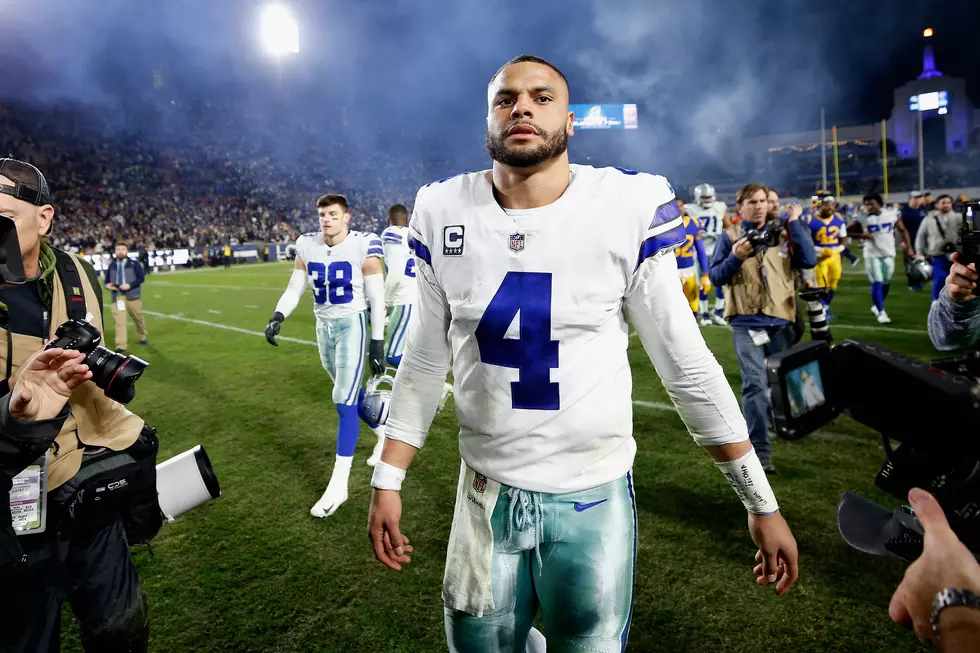 Is Dak Prescott Worth $34 Million a Year?
Getty Images
The Dallas Cowboys hit a home run when they drafted Dak Prescott in the 4th round of the 2016 draft. At the time, they still had Tony Romo, and they could ease Prescott into the starting job. But an injury during the preseason to Tony Romo vaulted Dak to the starting job. And he's done pretty damn good since taking over, leading the Cowboys to a couple of playoff appearances and a playoff win. He's already got half the same amount of playoff wins as Romo did in his career.
It's rare that a team can go far without a solid quarterback. Any of the few teams that have won the Super Bowl without a top quarterback had a legendary, all-time defense. Just look at the Broncos in 2016. They won that Super Bowl despite Peyton Manning, not because of him.
Dak had an outstanding rookie season, but when injuries and suspensions took away his supporting cast, he struggled. He went from a 104.9 rating his rookie year, to 86.6 the following year.
If the Cowboys decide to dump a ton of money at Dak, that is going to limit the amount they have to spend on the rest of the team. Just look at the two big weapons on the offensive side of the ball that will require a big pay day as well, Amari Cooper and Ezekiel Elliott.
If Dak Prescott worth $34 million a year? Not at the expense of the rest of the team, because it has shown that without a stellar cast around him, Prescott will struggle.