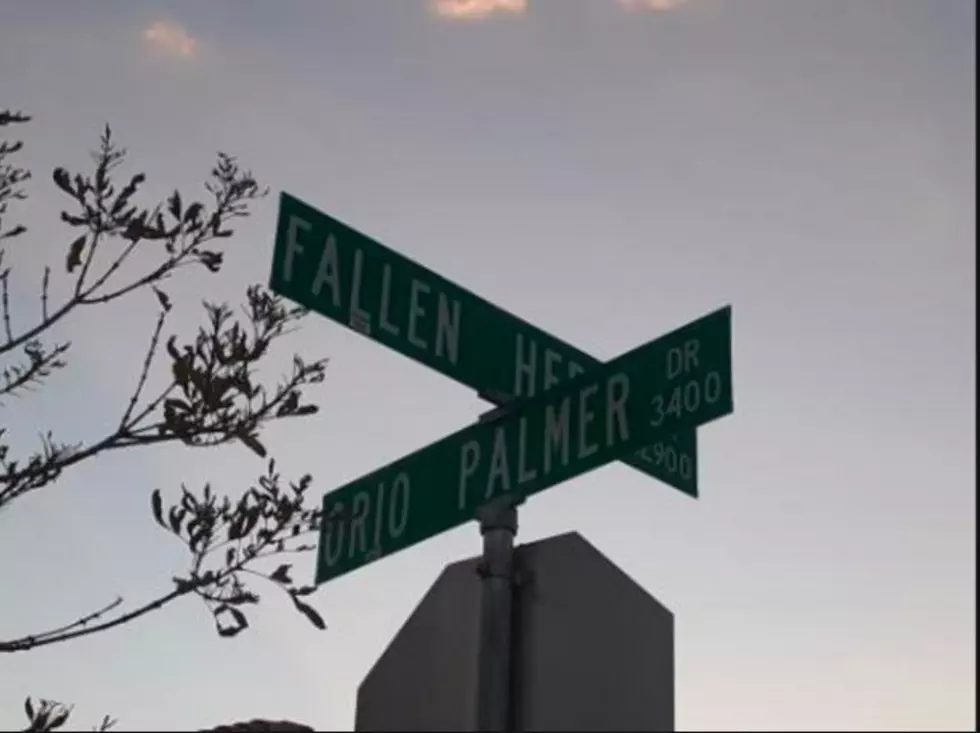 The Origin of Some Famous El Paso Street Names
G G
Some street name origins are obvious, 1st Street, 2nd Street, Main Street, etc. They don't all follow numerical or logistical guidelines though.
When we first moved here from Houston, it was into an area often referred to as the Devils Triangle. The street was Titanic, named for the ill-fated luxury liner that sank in 1912, taking over 1,500 people down with it. Titanic runs on both sides of US-54 and, on the upper, eastern side, Titanic's neighboring street is named Olympic which was the name of the Titanic's sister ship.
Other streets in the area, below, (west), of 54, took their names from mythological figures such as Atlas, Hercules and Vulcan. Famous El Pasoans are also honored here and there like professional golfers Lee Trevino and Rich Beem, legendary bootmaker Tony Lama, former Miners head coach Don Haskins and more.
Search for your street name here.
I recently wrote about one intersection in El Paso named after a heroic 911 first responder, you can read that story here. Many El Paso areas are "themed" such as "Cooperstown" in the Northeast which pays homage to baseball greats like Willie Mays, Mickey Mantle, Sandy Koufax, etc.
One of my favorite El Paso "hoods" is the Manhattan Heights area which is listed on the National Register Of Historic Places. In a nod to El Paso's mining and smelting history, many of the streets in that area are named after minerals such as Copper, Gold, and Silver.
Along Dyer, between Pershing and Fort Boulevard, you'll find streets named for past POTUS's like Van Buren, Hamilton and McKinley. Being a city with an incredible and rich military heritage, there is no shortage of streets named after prominent military figures such as Pershing, Howze and Bliss.
How streets get named is, apparently, up to the developers. If you have a cool idea for a "themed" area ... local El Paso DJ's let's say ... talk to them. All developers must file a "plat" with the city, which becomes a public record. With that, you can figure out who's doing what and send them your thoughts.
The plat usually already has street names assigned but you can always ask about changing them or find out what area they're doing next and maybe get your ideas in on that one.
Who knows, maybe they'll go for it. Personally, I think "Dubba G Blvd" has a nice ring to it.
WOW: The 11 Tallest Buildings In El Paso