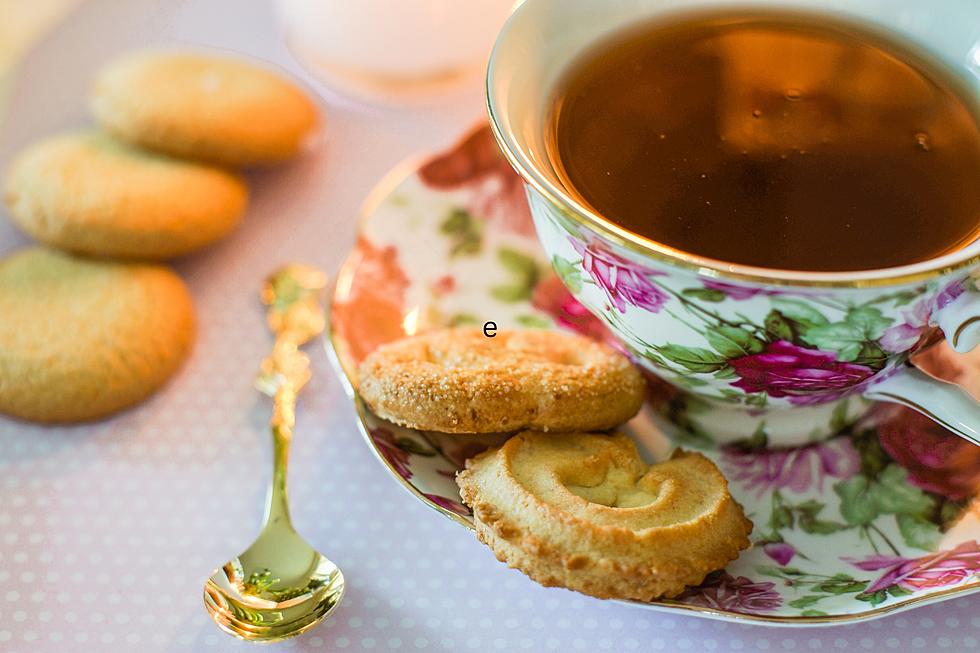 CELEBRATE CORONATION DAY WITH HIGH TEA AT DOME BAR
Canva Image
King Charles III of England will be officially crowned on Saturday.
You can get into the spirit of the day in El Paso with a truly British tradition: High Tea at the Dome Bar inside Hotel Paso Del Norte this Saturday.
Enter your number to get our free mobile app
The High Tea, which we're told has the "stamp of approval by The Daughters of the British Empire", will be served at the Dome Bar this Saturday from 2 pm to 4 pm.
Tickets are $25 with a $5 gratuity added and you can reserve your tickets here.
"High Tea", as opposed to regular "Afternoon Tea" features slightly heavier fare…usually finger sandwiches, scones, and assorted bite-sized pastries.
Also, crumpets.
I don't even know what they are but it's one of the most British-sounding things I've ever heard of so I assume they'll have crumpets as well.
Traditionally, Afternoon Tea is served between 3:30 pm and 5 pm. Those British sure have a lot of bonus meals. Are they people or Hobbits?
I wonder what they eat for second-breakfast and "elevensies".
Suggested attire is "smart casual" and fascinator hats are encouraged. Fascinator hats are those that look like a combination of mosquito netting and one of those collapsible windshield sunshades.
I've had tea several times in England so I've got some advice.
If you want everyone to know you're American, try asking for a Pepsi or Dr. Pepper instead of tea.
They won't have it, but everyone will immediately know you're an American so they can line up to thank you for saving their limey arses during WWII.
KEEP READING: 10 classic board games that will take you way back