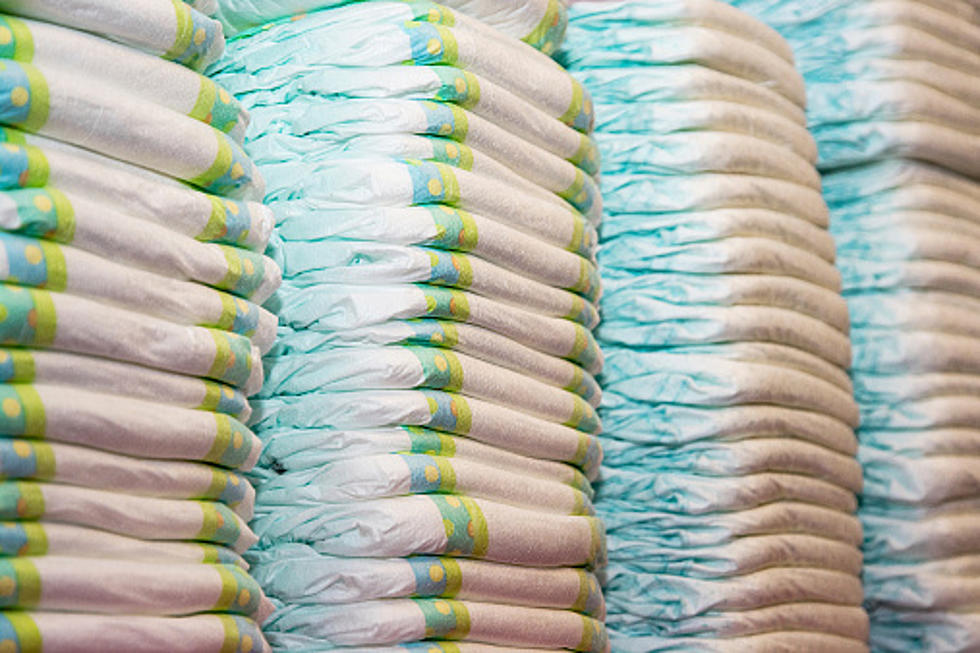 Here's Where You Can Pick Up Free Baby Supplies In El Paso
Getty Images/iStockphoto
It is that time again to get some free supplies for mom and baby. A church in the Northeast is where you can get some very much-needed necessities. A non-profit organization has been helping out struggling families in El Paso and in Las Cruces.
Not only do they serve El Paso and Las Cruces but also surrounding communities. We all know the struggles that families went through during the pandemic and even after.
It's especially stressful for single parents to raise a child or children on their own. When you're a single mother trying to provide for the family, it can be demanding.
Enter your number to get our free mobile app
Thankfully there is extra help for struggling families that need certain necessities. The non-profit organization HERPantry goes above and beyond to serve our community and surrounding communities.
HERPantry's located at 4727 Hondo Pass Dr. Suite E. in the Northeast of town. The non-profit organization provides certain items for women and their babies.
The goal is to help out the families with certain necessities that are costly. It especially helps if you're struggling financially.
When they are holding their distribution event, they provide you with the formula for infants, children's diapers, and menstrual products for women. HERPantry's mission is to raise awareness about diaper needs and menstrual poverty.
They serve households at least once a month to Texas and New Mexico residents. If you're in need of certain items to help take some of the load off your budget, then you're in luck.
Sometimes if they have enough necessities they can actually hold two distributions in one month. HERPantry will hold another distribution that will be Sunday, October 24. The distribution will take place tonight from 3:30 pm to 4:30 pm at Holy Ghost Tabernacle.
So if you could use some help with children's diapers, baby wipes, infant formula, and menstrual products, don't hesitate to stop by.
If you would like to pick up a care package, make sure to bring your TX/NM photo I.D. with you. Plus, they're more than happy to accept donations if you have any of those items to give.
You can get more information by visiting their Facebook page by clicking here.
KEEP READING: Here are the most popular baby names in every state
Using March 2019 data from the
Social Security Administration
,
Stacker
compiled a list of the most popular names in each of the 50 states and Washington D.C., according to their 2018 SSA rankings. The top five boy names and top five girl names are listed for each state, as well as the number of babies born in 2018 with that name. Historically common names like Michael only made the top five in three states, while the less common name Harper ranks in the top five for 22 states.
Curious what names are trending in your home state? Keep reading to see if your name made the top five -- or to find inspiration for naming your baby.
See How School Cafeteria Meals Have Changed Over the Past 100 Years
Using government and news reports,
Stacker
has traced the history of cafeteria meals from their inception to the present day, with data from news and government reports. Read on to see how various legal acts, food trends, and budget cuts have changed what kids are getting on their trays.