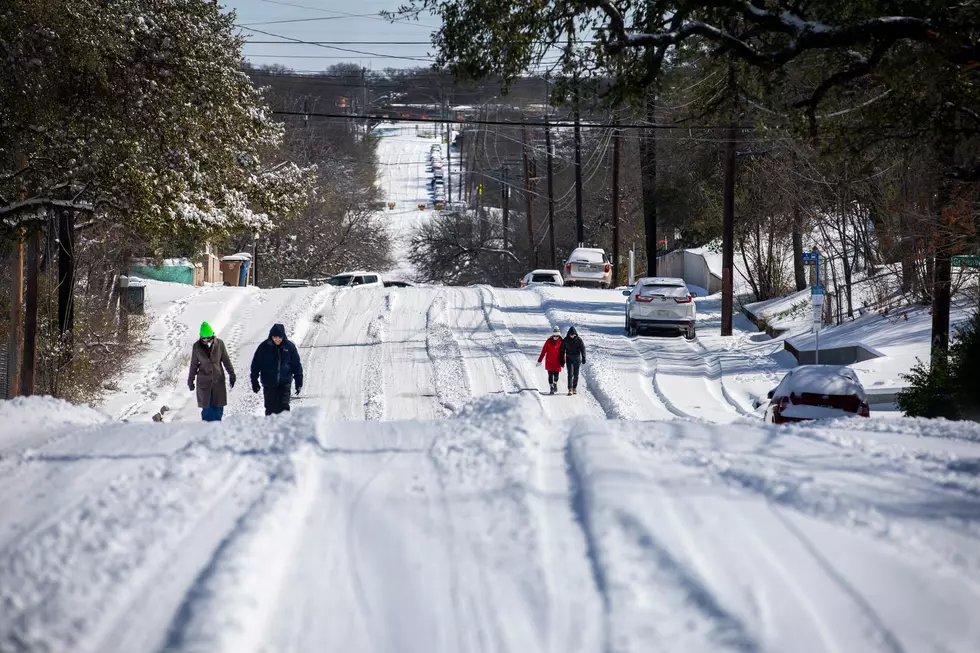 Here's How Texans Can Apply for Winter Storm Aid
Getty Images
Last week Texas saw a huge winter storm that left millions without electricity and heat. Some are still without clean water from their tap.
President Biden, who will make his first visit to Texas as President on Friday, has declared 77 Texas counties eligible for federal aid. Add to that the 31 counties that Governor Greg Abbott designated as eligible for aid and we're looking at over 100 counties in Texas that could be eligible for help.
Texans who wish to apply for aid are encouraged to apply online at www.disasterassistance.gov. There are a few steps that are be encouraged to make the process easier.
Enter your number to get our free mobile app
Firstly, FEMA says that Texans who have insurance should file claims with their insurance company BEFORE applying for aid. A FEMA spokesman says that once you file your claim with your insurance you can then apply for disaster assistance "shortly thereafter". Eventually, FEMA will ask for proof of ownership, I.D. and any insurance payouts that you'll be getting.
To make application process run smoother, here's the information you'll be asked for when you apply for aid:
Social Security Number
Insurance details
A description of the damage from the storm
Financial details such as household income
Contact information
Once you have all that info together you can apply through the disasterassistance.gov website.
Texans can also apply for aid by phone and check on application status by calling 1-800-621-3362.
We're still waiting to find out if Texans can be reimbursed for plane tickets they bought to go to Cancun or carpet cleaning for any messes their abandoned dog might have left.
READ MORE: See 50 remote jobs that can pay well