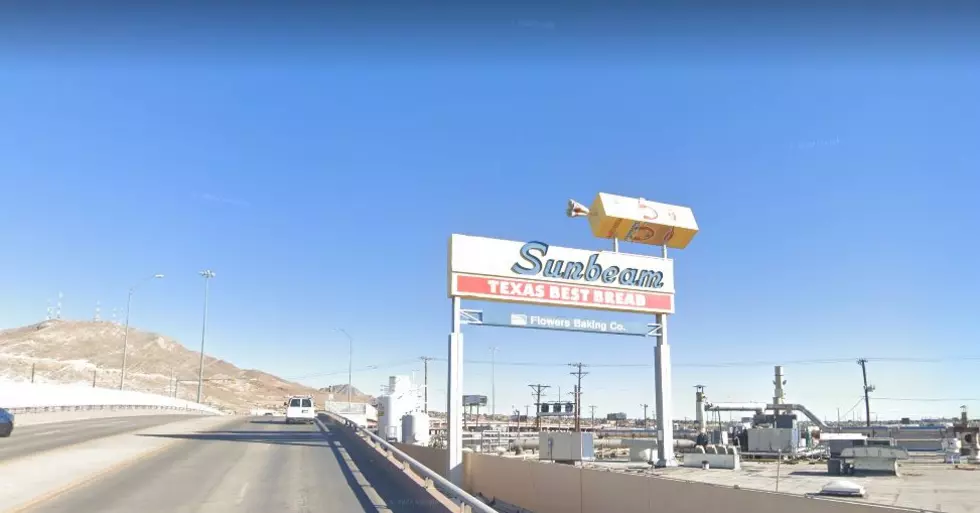 Here Are Pictures of Places In El Paso That You Can Vividly Smell
via Google Maps
There are some places you enjoy passing by in El Paso not necessarily for the view but the smell. Oh yes my friend, there are some places in the borderland you can actually smell as you drive by.
Enter your number to get our free mobile app
But we also know about other places you drive by that do not have a pleasant smell. For example, if I shared a picture of the John T. Hickerson Water Reclamation Facility you can just imagine the smell without driving by it.
If you have ever driven on I-10 East passing Executive Center with the windows down you know what scent I am talking about. That isn't the only place you can see a picture of and be able to smell.
Another spot you could see a picture of that you can smell would be Sunbeam, the Flower Baking Co. on S. Dallas St in Central. I will admit when I am passing by Sunbeam I purposely lower my windows to smell that scrumptious scent.
While some may not find the Sunbeam smell appealing, there is another scent you can smell from a picture you know and love. Of course, it only happens once a year but you know you can smell gorditas, enchiladas, and more looking at a picture from St. Anthony's Bazaar.
Plus, you can't forget a popular area people love to relax, fish, feed ducks, or paddle on the water, Ascarate Lake. I know when I look at pictures of when I was younger visiting Ascarate I can smell the lake.
That isn't the only place you can see a picture of and actually smell it. The last place you can see a picture of and smell would be Wet N' Wild Waterworld.
For me, I can smell hamburgers grilling and chlorine when I see a picture of Wet N' Wild Waterworld. If I missed out on any places you can smell by looking at a picture feel free to share on the KLAQ Facebook page.
LOOK: Things from the year you were born that don't exist anymore
The iconic (and at times silly) toys, technologies, and electronics have been usurped since their grand entrance, either by advances in technology or breakthroughs in common sense.
See how many things on this list
trigger childhood memories—and which ones were here and gone so fast you missed them entirely.