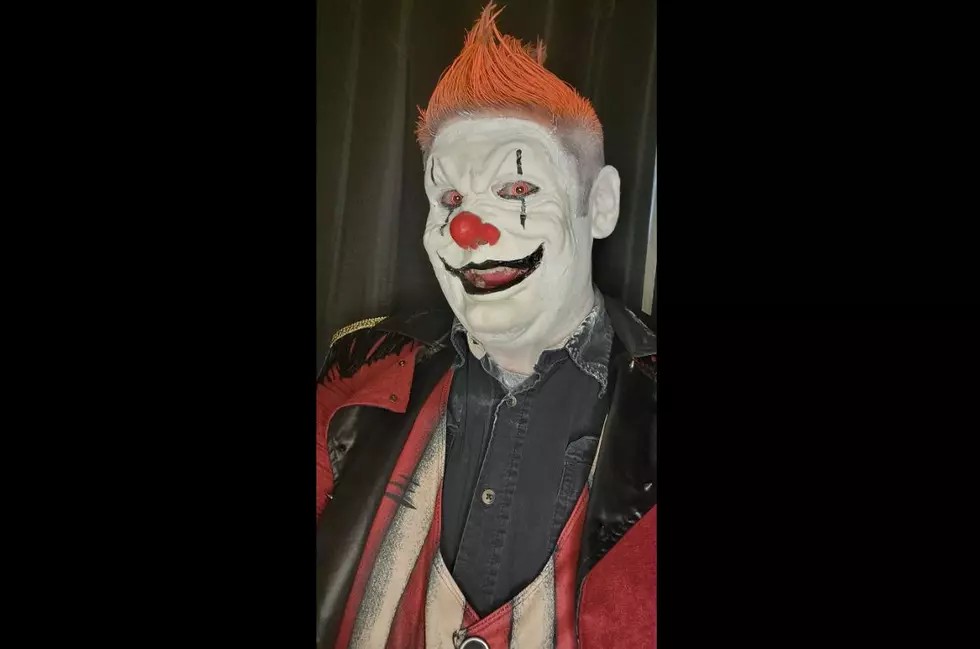 Help an El Paso Clown Make the Top 10 In Face of Horror Contest
via Klown E. Gigglesworth Facebook
Halloween month is quickly approaching which means time to get your costumes ready. But some people, need to bust out their costumes now to win big.
There are some people in El Paso who live for Halloween and go all out. Especially one particular dude who loves to frighten people with his spooky clown looks.
You may remember this familiar clown's face since he played the role of KLAQ's former chainsaw clown. Well, this clown decided to come out of retirement and scare people again.
Klown E. Gigglesworth needs your help or vote I should say to become The Face of Horror winner. By night this clown goes by Klown E. Gigglesworth, but by day he goes by Jonathan Gutierrez.
He is currently in the running and made it to the top 15 but needs to now make it to the top 10 soon. If you help Klown E. Gigglesworth win, he will get to have the chance of a lifetime.
If Klown E. Gigglesworth aka Jonathan Gutierrez wins The Face of Horror contest he'll take home the cash prize of $13,000. That isn't all he will receive a photoshoot with Kane Hodder who played Jason in the flick Friday the 13th.
Plus, there's still more, he will enjoy a 2-night stay at Buffalo Bills House you know from the Silence of the Lambs flick. Finally, he will also have a cameo role in an independent film.
Just refer to Bruce Crismond's YouTube video from his interview with 47 Abc News above. But if you would like to help this El Pasoan win The Face of Horror, place your vote now.
25 Scaredy Cat-Approved Halloween Movies