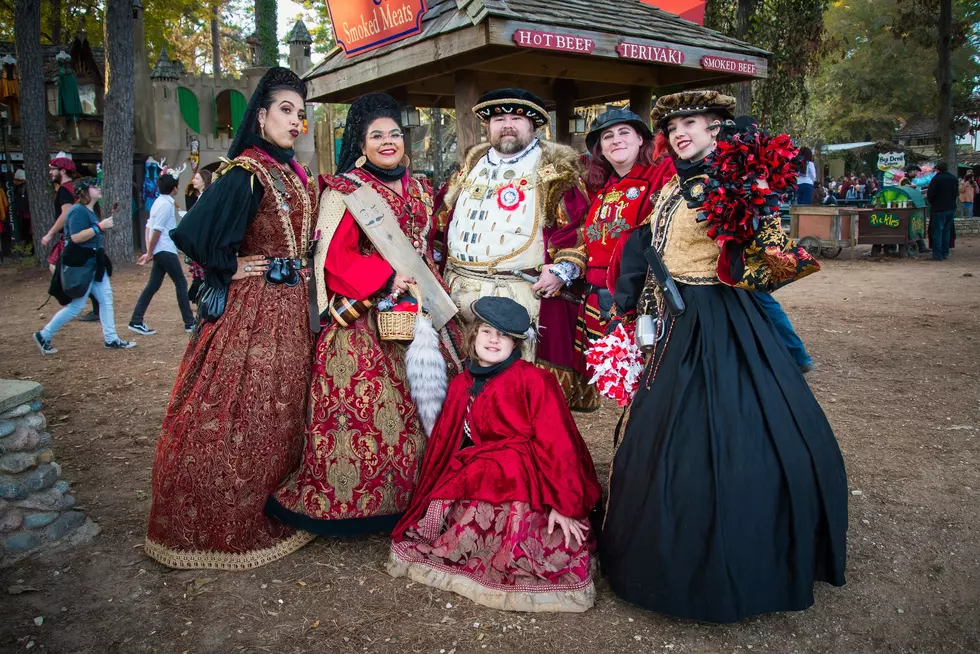 Hear Ye, Hear Ye – Texas Renaissance Festival Tours the State for a Great Cause
Photo: Steven David/Texas Renaissance Festival/Facebook
Come one, come all to the King of Texas Renaissance Festival. It's touring around the state of Texas in the coming weeks. If you've never been to a renaissance festival, it's a sight to see. Plus, the King of Texas Renaissance Festival is the biggest and best out there.
I know folks who drive from miles around to attend these festivals. I mean, they really get into it. Dressing up and everything. In fact, I once DJ'd a wedding in which the whole ceremony was set in renaissance times. It was amazing.
The King of Texas Renaissance Festival is really big on helping others. That's why they are collecting food throughout Texas during their festivals. It all starts on September 9th as things kick off in Galveston. There will be four stops within this second leg of the tour helping out the area by collecting food and donations. Donations can be made at any time for this event.
The Texas Renaissance Festival is the nation's biggest and most acclaimed themed event. The first event was held in 1974 and has been going strong since. Based at the New Market Campgrounds in Todd Mission, Texas, this event draws over 500,000 visitors each year. It's a blast to immerse yourself in this event. You'll find live entertainment by world-renowned artists and craftsmen, plus award-winning food and drink. There are also hand-powered rides and games taking you back in time. It's the real deal with over 100 interactive characters.
It's definitely worth attending if you're in the area. You can catch the themed weekends for eight weekends October 8th through November 27th.
Book A Stay At This Medieval Castle In Texas
You can take a trip back to the medieval age without ever leaving the Lone Star State, and book a stay at the Castle At Lake Livingston Village on Air-Bnb. You can book a reservation at this Texas castle on their Air-Bnb page by
clicking here.