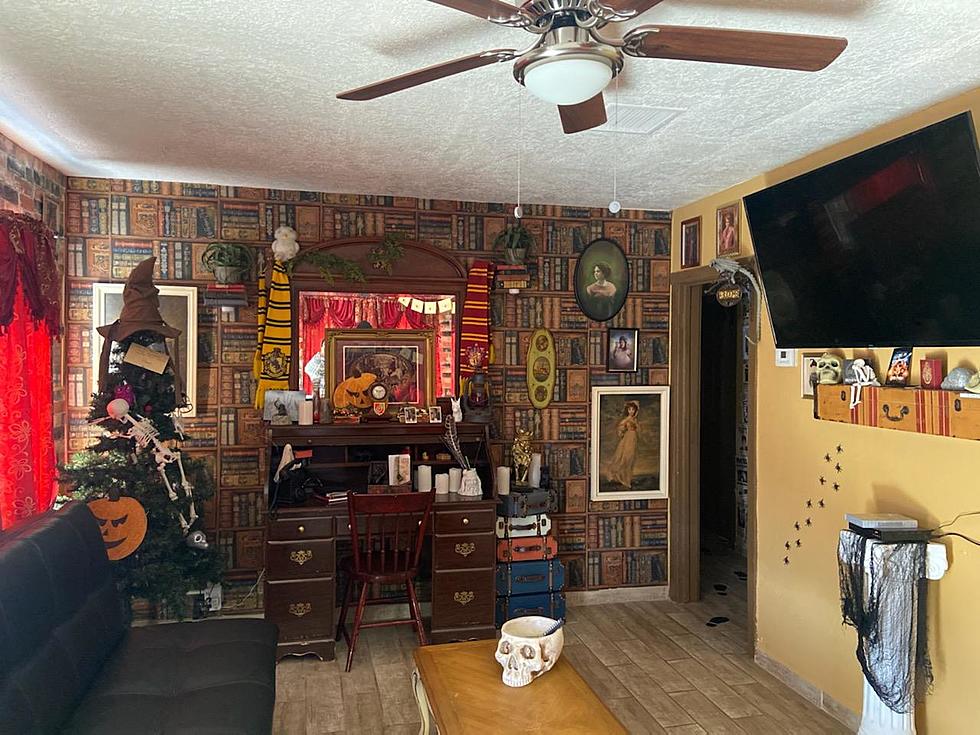 Harry Potter Airbnb Inviting the El Paso Community on Halloween
Adria Gonzalez
There are so many places that are excited to celebrate Halloween in El Paso. After all, last year we didn't really get to do much because of the pandemic. But this year, it is a different story since now we can celebrate Halloween at so many places.
Enter your number to get our free mobile app
You can get your Halloween shenanigans started early by hitting up our KLAQ Rocking Halloween House Party 2 on Saturday, October 30. It will be kicking off from 6 pm until midnight with some spooky rockers you know and love.
Then on Halloween, you can join the madness at our 36 Annual KLAQ Halloween Parade at 2 pm at Album Park. Also, after the parade, you can stop by the rec center for some more Halloween treats and fun.
But you and I both know the Halloween shenanigans won't stop there and will continue through the evening. After all, we must make up for skipping one of our favorite times of the year last year.
So if you've always been curious to check out the Harry Potter Airbnb in El Paso, you can and for free. Adria Gonzalez is a survivor of the Walmart shooting that occurred on Saturday, August 3, 2019.
After surviving, she found some coping skills by turning a home into a Harry Potter Airbnb. Well, if you have wanted to check it out, Halloween night will be your lucky opportunity. You can hear Adria Gonzalez's story below.
Adria Gonzalez would like to open up her and her dad's masterpiece, the Harry Potter Airbnb to the public on Halloween night. You can check out the Harry Potter Airbnb from 7 pm to 9 pm on Halloween night.
You and your trick-or-treaters can experience the wizardly world at 4915 Quitman Ave. You can scroll through the photos below of the rooms you will be able to see in person on Halloween night.
El Paso's Harry Potter Airbnb
SWEET: Here are the most popular Halloween candies
FOR SALE: Feast Yer Eyes on This Pirate Ship