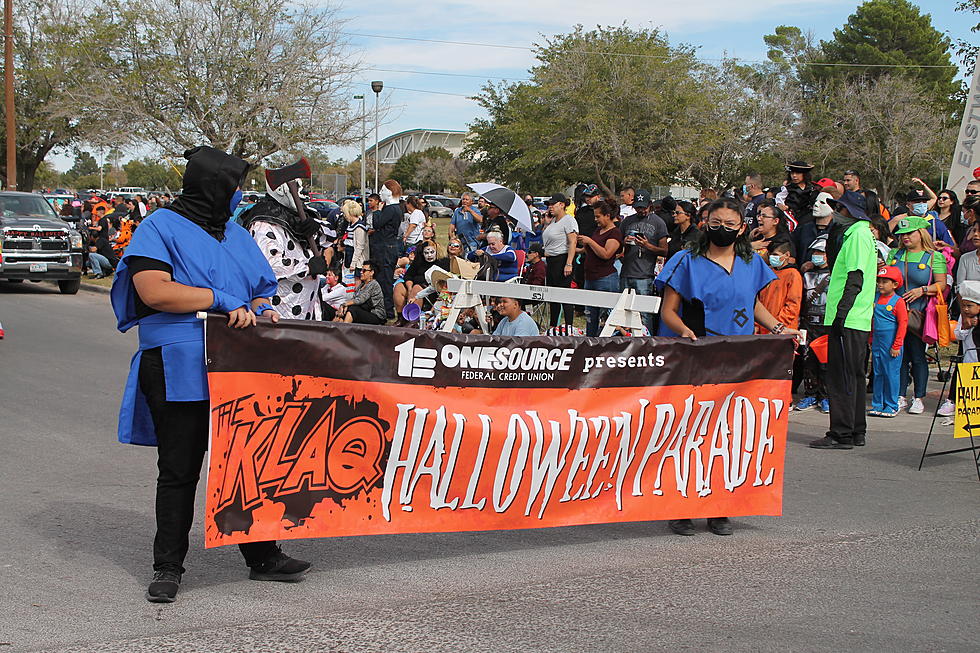 Important Safety Tips & Handy Map for KLAQ's Halloween Parade
Connie Hernandez
The Halloween Parade is almost here and if you have questions, well, allow me to answer some for you.
When is the KLAQ Halloween Parade?
The Halloween parade is on Monday, October 31st.
What time does the parade start?
The parade begins at 3:30 P.M.
Where is the Halloween Parade?
The parade is at Album Park
What is the parade route?
Check out this handy map on what streets the parade goes through.
Enter your number to get our free mobile app
The parade begins at Album park on Album Ave.
The parade will move northwest towards Cork Dr.
Then the parade will go southwest towards Daphne Ct.
The parade will then go west towards Fir St. (And I'll give you a little hint: this area doesn't have a lot of people most of the time!)
Then the parade will move south towards Bermuda Ave.
From Bermuda Ave. the parade will go east towards Zanzibar Rd. (This is the last leg of the parade).
And finally, the parade will take one last turn towards Album Park once again.
Every year we run into a problem where children run directly into the street for candy; this year we want to ensure everyone's safety so please be sure to follow the following safety tips:
Please do not allow your children to run in to the street to grab candy.
In areas where there are barricades, please stay behind the barricades – they are there in high profile areas for your safety.
Parents, please keep your children back safely and at a reasonable distance from vehicles in the parade going by.
For parade participants, please drive safely and aware of pedestrians and children on the street.  Remain Alert!
If you are driving in the parade, there is no drinking, no texting – PLEASE BE ALERT at all times.
Only parents/adults will be throwing out candy and will do so safely.
Parents, please check all of your children's candy before allowing it to be consumed.  Make sure all candy is pre packaged and has not been opened or tampered with.
If you're interested in driving or walking in the parade, you can fill out a form here.
Happy hauntings!
2021 KLAQ Halloween Parade