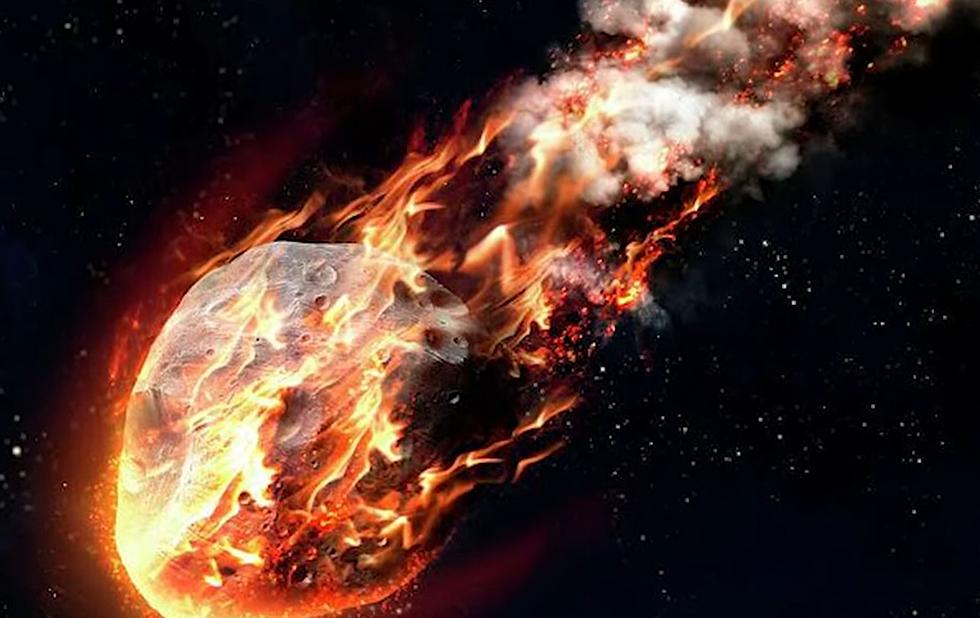 Sonic Boom Erupts as Half-ton Meteor Crash-lands in South Texas
YouTube Screen Cap
A cellphone and doorbell camera in Texas recorded a meteor and subsequent 'loud noise' that caused birds to fly away, in fear, like any sensible survivalist.
According to a new report by unilad.com, the sound was a sonic boom caused by a half-ton meteor that entered the Earth's atmosphere and shattered into small pieces before crashing near McAllen, Texas.
Enter your number to get our free mobile app
NASA confirmed the incident, and they released a report and an image of where the meteorite fragments may have fallen.
The space agency also reassured the public that meteorites tend to cool quickly and are not usually dangerous.
Although meteorites tend to hit Earth's atmosphere at high speeds, they slow as they travel through the atmosphere, breaking into small fragments before hitting the ground. Meteorites cool rapidly and generally are not a risk to the public. - NASA
Geostationary Lightning Mapper, normally used to take images of lightning, also captured the meteorite's flash in addition to the doorbell and cellphone camera footage.
Members of the public reported the event, freaking out, as people do, and some were strangely fascinated by birds' and pets' reactions.
The image of the meteorite flash was taken when there was no thunderstorm activity in the area, which made it much easier for Lightning Mapper to do its thing.
If anybody finds, in the meteor, a young baby wearing the flag of its homeworld, Krypton, let me know at nico@klaq.com
KEEP READING: Check out these totally awesome '80s toys