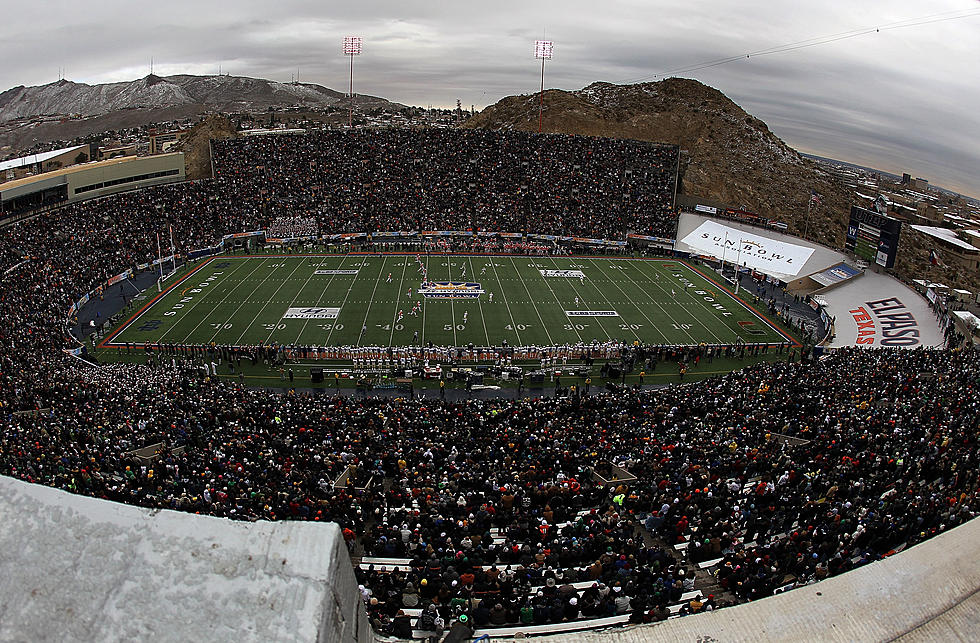 Remembering the Infamous HJ at the Sun Bowl
Getty Images
It's one of the most well known things that has happened at the Sun Bowl. But what's the strangest thing about this clip? People actually had to sit up on the mountain because the stadium was full.
The game was September 6th, 2008. The Texas Longhorns had traveled to El Paso to take on UTEP and it's no wonder this couple were getting busy up on the mountain side. It wasn't much of a game, with Texas winning it 42 to 13.
Any famous faces play in that game? Heisman trophy finalist Colt McCoy was quarterbacking the Longhorns that day. He was 20 of 29 for 282 yards and 4 touchdowns, with one interception.
One of the more interesting facts from this game? The Miners jumped out to a 6 to 0 lead on a couple of field goals from Jose Fernandez.
Want another interesting stat? UTEP actually out gained Texas 412 yards to 404 yards.