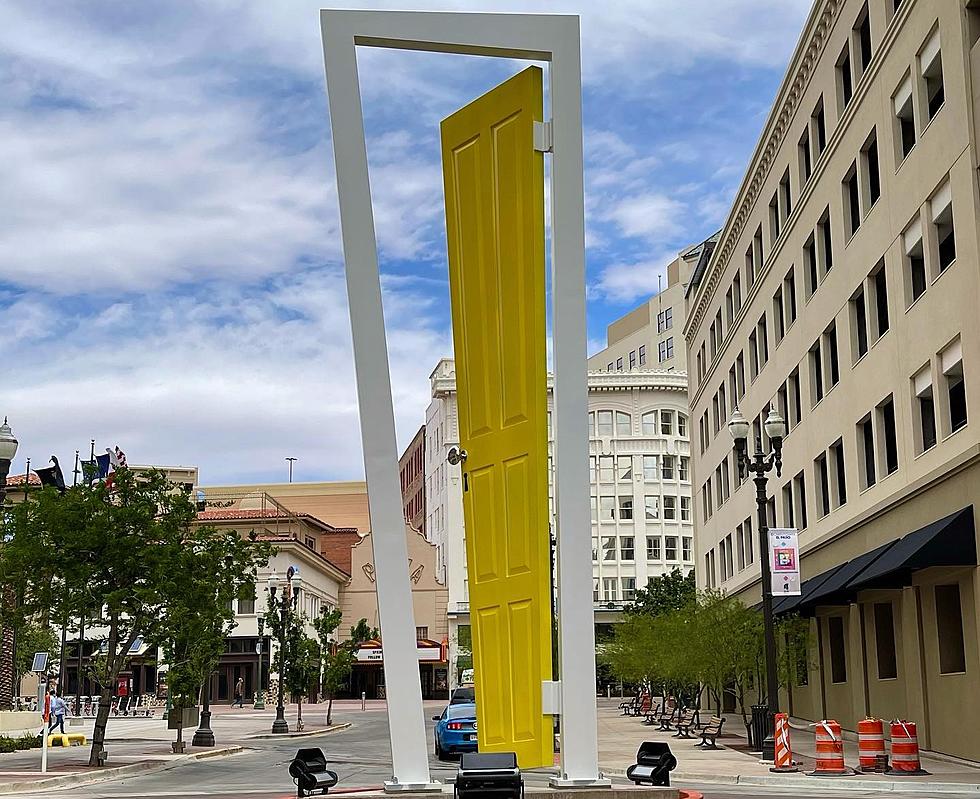 Gigantic Door Sculpture on El Paso Street Has Selfie-Worthy Vibes
via Marcos Rey Facebook
Living in El Paso sure does have its perks. El Paso has tons of spots that are selfie-worthy. One of those perks is bumping into art in whatever area you may be at. Especially downtown you practically see art at every corner you turn on. A lot of El Pasoans love taking selfies with the latest art trends around Chuco Town.
For example, the spray-painted walls with creative designs. Another art piece that deserves attention was recently shared by El Pasoan Marcos Rey. He wanted to share this glamorous piece of work with others who haven't seen it yet (like me) downtown.
Enter your number to get our free mobile app
Check out this new sculpture in downtown.

It's a door possibly to signify a doorway to old El Paso, since it is...

Posted by Marcos Rey on Sunday, May 2, 2021
But the cool thing about this door is that it gives off Beetlejuice vibes. If you've seen the movie, then you can also understand where I am coming from with this. But the man behind the big door sculpture on El Paso Street has us using our imaginations again.
Christopher Weed is the creative sculptor that left the door open for you to let your imagination run wild. However, it is up to you however you choose to understand this gigantic door sculpture on El Paso Street. But one thing for sure is that doorway seems like it came straight out of the movie Beetlejuice.
Except this doorway is painted what is considered the happiest color, yellow. I wonder how it looks when the sun goes down and the lights kick on at night. I believe this is a piece of art that definitely deserves to be shown off like other art murals in town. The gigantic door sculpture is on El Paso Street dead center of a round-about. It won't be hard to miss if you choose to visit the open door to take a selfie with it.
50 Famous Brands That No Longer Exist